So because its near the end of the year and I wanted to finish it off by showing Hannah a lovely time we went to the wreckers together. Again. Honestly.. she does love taking cars apart. It is fun.
So yesterday while out in the wagon I popped into my local wreckers to browse for engines..as ya do. They made me an offer I couldn't refuse on a Duratec from a 2001 Mundano. 75 pounds for whatever I need from the car because the engine was unknown and that's what it was worth to them to sell to the Middle East (where pretty much all their engines go). We checked it turned over fine with no horrible noises and it seemed fine. I thought it was worth a punt as I could on sell the gearbox and it it all turned out bad I could make money back on the alternator and starter etc.
So I paid the money before I changed my mind and came back with Hannah near the end of the day our trusty old van filled with tools.
I wanted to get as much of the loom as possible. Even though I will most likely run it all on speeduino with those ITBs it would still be nice to have the option to go somewhat factory (except I'd bin the horrible plastic inlet for a home made nice alloy one!)
There were also some other bits we wanted. The dash cluster is quite nice. A bit modern but still good to have in case.
Hannah fell in love with the cup holder. Yeah.. seriously. It is quite cool the way it pop outs and would be so neat to build it into a centre console really neatly. So that had to get removed too.
So some photos of the afternoons work and later in the evening in stripping the engine...
The Mundano in question. Sans heart. Looked it up on carjam and the car has done only 136,000 kms. Barely run in. Or trashed within an inch of its life with no oil changes and spun bearings. Who knows. Its a gamble. Its had two owners.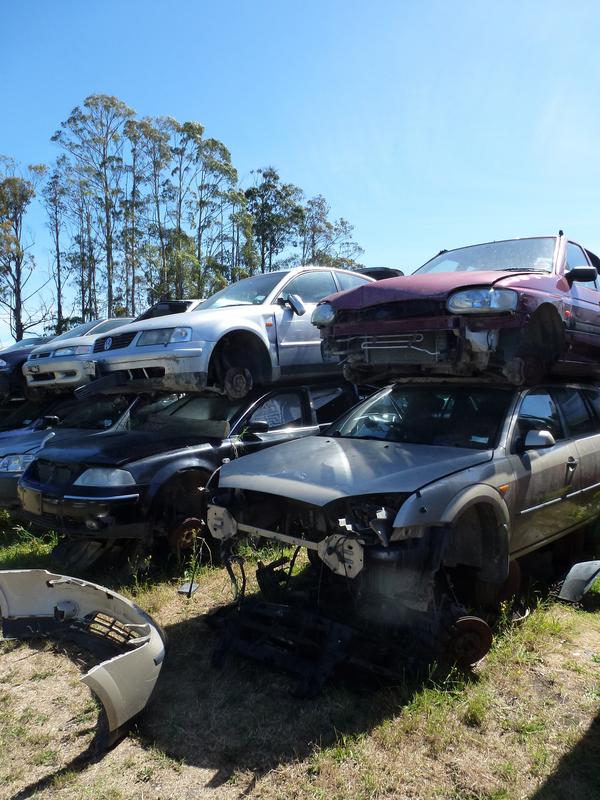 Fun times for all..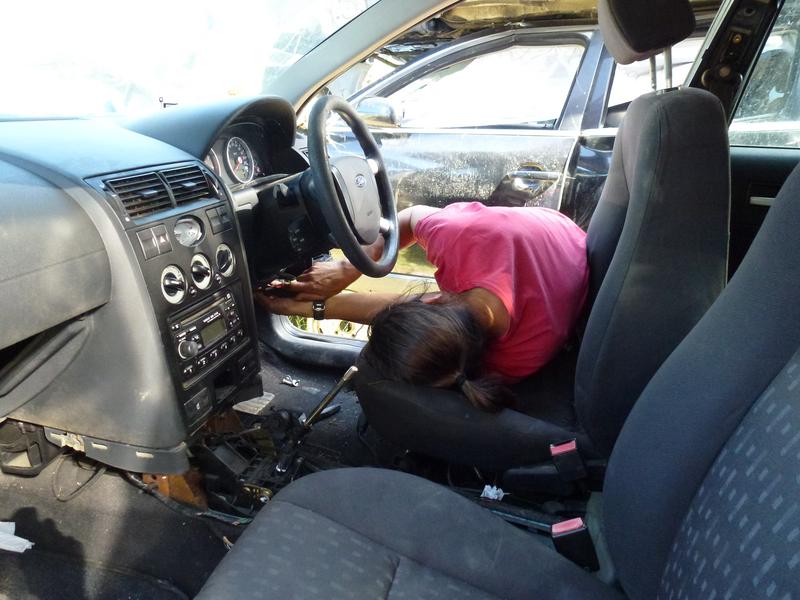 One engine and box...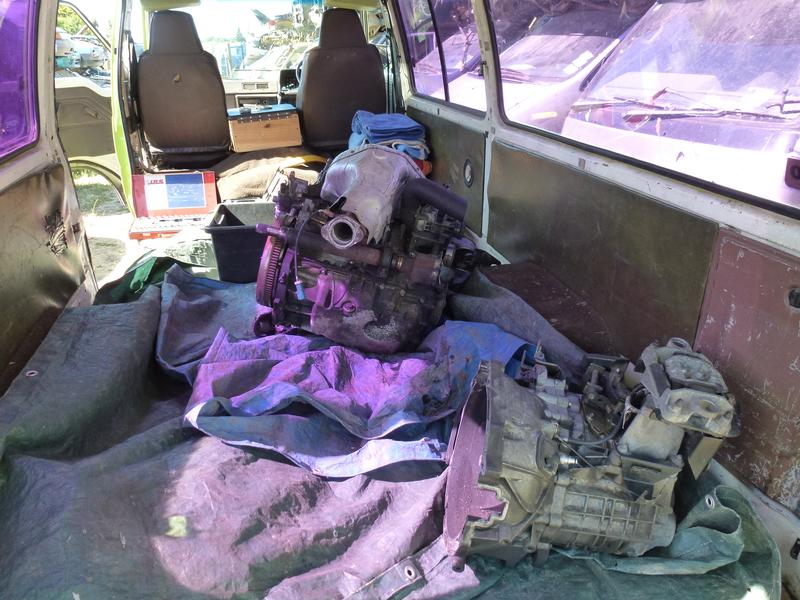 Back home and out with the old hoist..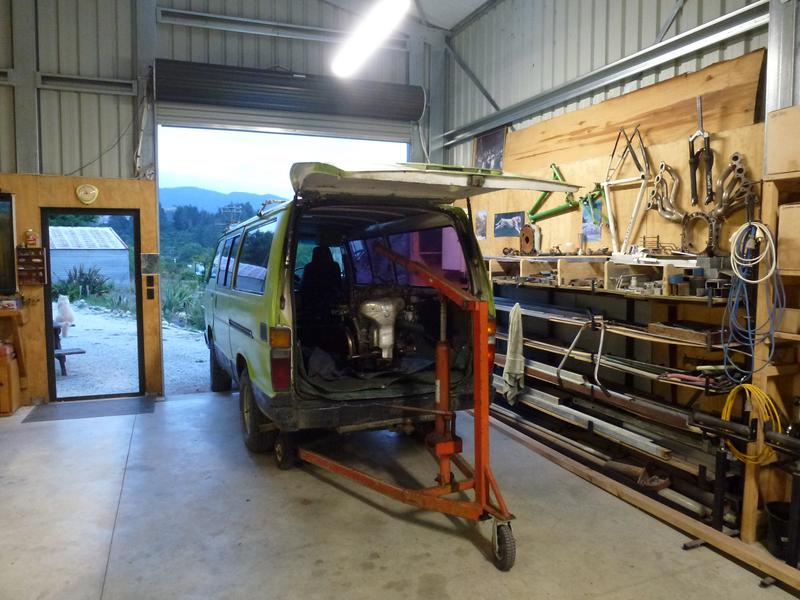 Uglyness with all the *Bleep* on...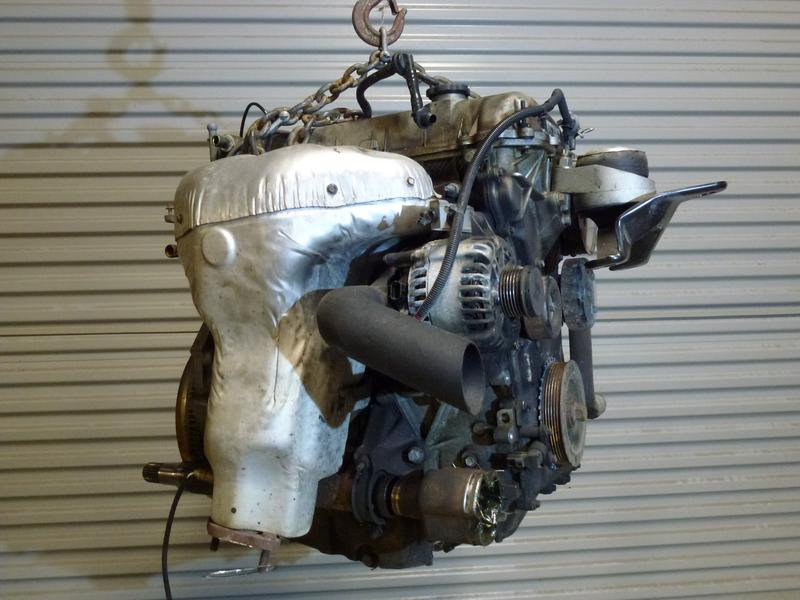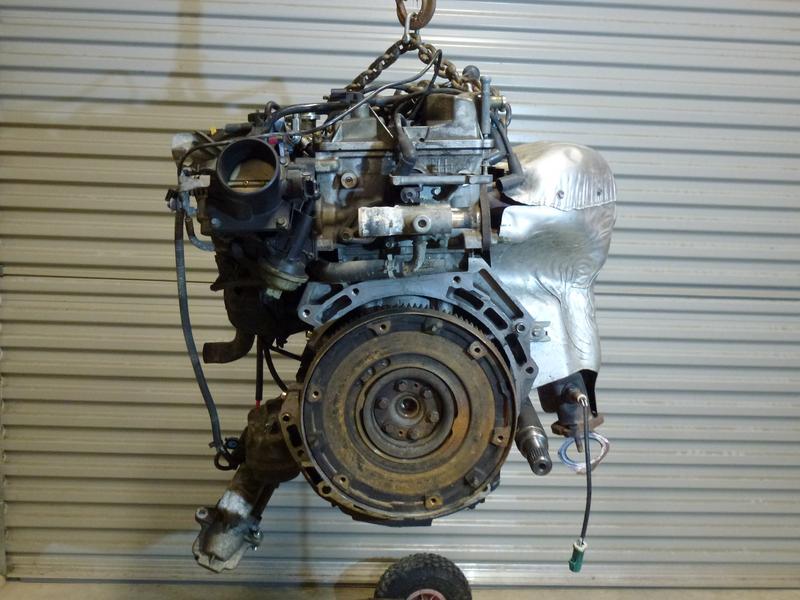 I started removing bits. The exhaust cover came off and revealed a not too shabby looking set of headers! I reckon they might even sit in the bay without much hacking needed. Time will tell but at the very least I have a decent flange and start point to build my own if needed.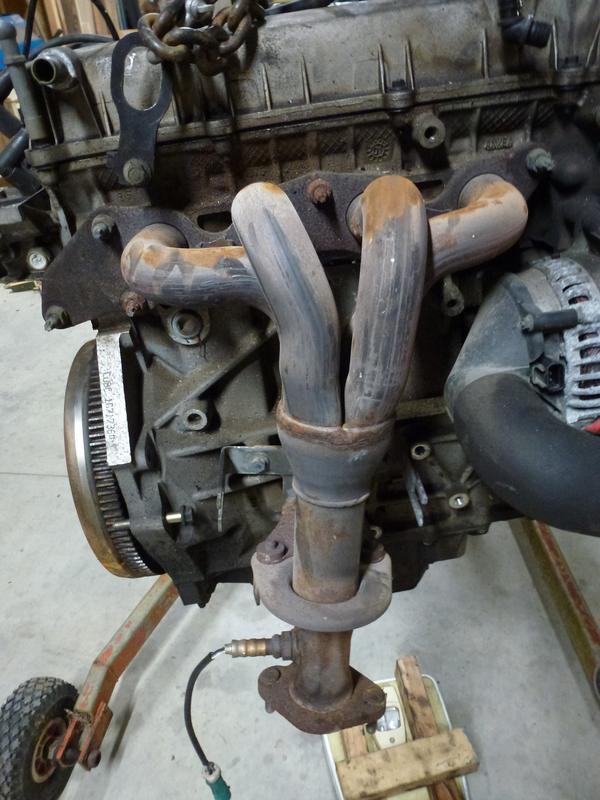 I pulled the remaining bits off. Power steering pump, FWD engine mount. Left it as a complete engine including the very very heavy dual mass flywheel. Lowered it onto my scales and it came up at 120kg.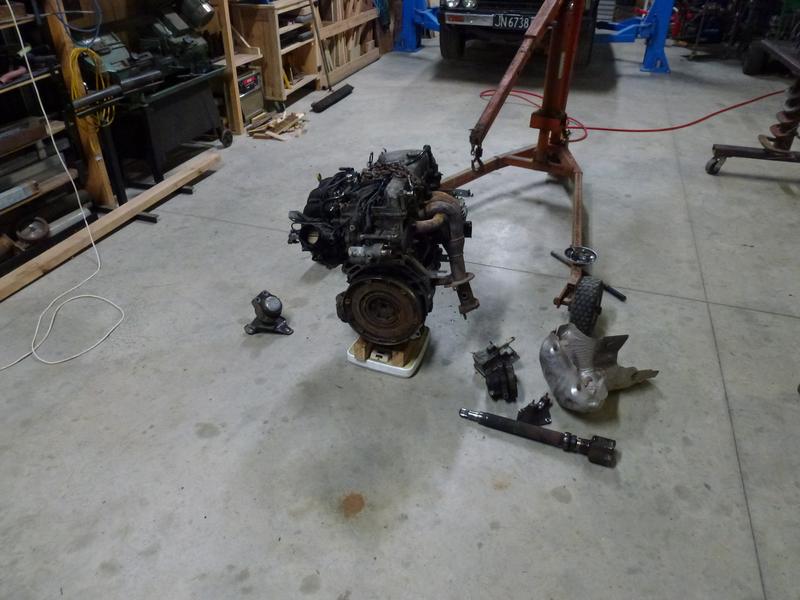 No starter but the hoist chain on top would easily equal the starter. I think the single mass flywheels are about 10kg lighter. Here's the horrible boat anchor flywheel I speak of...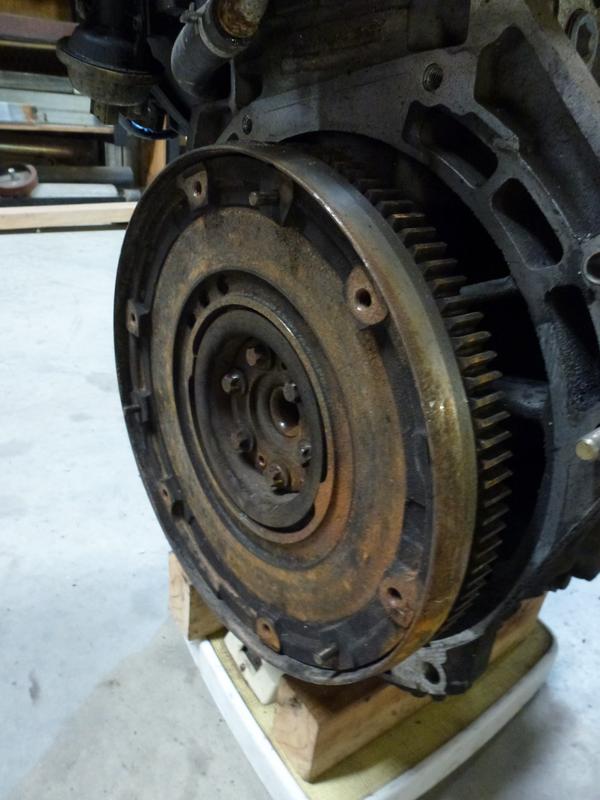 I had weighed my complete spare Viva engine setup a couple of months ago. That lot came to 106kg. So there we have it- if what ever inlet setup I use stays close to the weight of the stock Duratec (horrid) plastic affair I am reckoning on adding no more than maybe 10kg over the front axle. I can handle that. Other things to consider are how far back I can mount it and how heavy an mx5 etc box is. But its all pretty close.
The alloy sump will need cutting and shutting and I'll need to fabricate a new thermostat housing to get the stock one out of the way. But as it sits its already looking like a neat unit. I love the fact the inlet is on the passenger side so I'll have plenty of room for what ever inlet setup I decide to fabricate.
Here it is sitting ready. Waiting. Next thing is to spin it over and see what the compression figures are.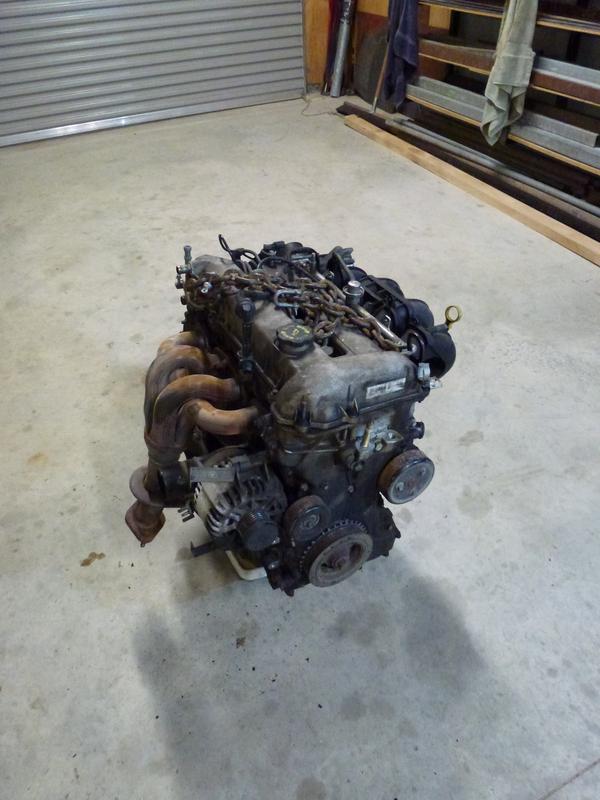 The strip will continue.
Oh and the dash. I quite like its gauges. I might use it in bits. Maybe. I have a fondness for the old strip speedo but I did like the gauge setup I made in the last Viva.
Back soon with more engine photos to delight you all.