Hello all,
I have not posted on here for ages but have just come in from a cold garage to warm up as have been putting the Roma's engine back together. I have spent what spare time I've had over the last year in the garage, but am now driven in to the warm! I guess I would rather spend what little spare time I have out in the garage rather than sat in front of the computer! I have visited the forum on many occasions and have found lots of answers amongst the posts, but it's about time I updated my progress.
The engine is back together now, I put the head back on earlier in the week and am starting to fit the ancillaries – most of which I reconditioned as I took them off. I have still to rebuild the carb and have a few gaskets missing but it has been an easy rebuild as the engine and gearbox were in good condition. I had a good feeling when I discovered the clutch still had the stickers on it from new and must have been changed just before the van was laid up in the early 80's. I will leave fly wheel and clutch / gearbox connecting until I am ready to refit the engine as this will be safer stored on the engine stand.
The welding is progressing and I would like to think that I'm more than half way as, from the B posts forward is almost complete with just the driver's side wing needing refitting. I need to trial fit the driver side door before I can complete this and I need replacement hinge pins. The hinge pins were a nightmare to take out – at some time they had seized and sheered into three parts! The welding on the bulkhead was the most difficult as in several areas it is double skinned and the top panel where the heater sits had to be removed to give more access to this area which was badly corroded, particularly where the bonnet hinges mount. I have been lucky it was still possible to make card templates out of what was left to transfer onto new metal. The floor and chasses were also rotten but easier to access and effect new fabricated repairs. I've been lucky that I have repaired original panels, although time consuming, replacements don't seem to be available. I am now thinking about the back end and hoping it's easier to work on?
I have also had some lucky finds on parts that are missing or need replacing and have been sourcing what I know I need over the last year....cataloging items as I have removed them has helped this and I hope to see the benefit of this as I eventually put things back together!
I often get asked when she will be on the road and, if I am lucky maybe this year sometime? Ever the optimist. As I get around to the back I would like to replace the tow bar that was taken off at some time so if anyone has any plans it looks to be a simple angle iron construction? I also get asked what colour will it be and I think grey with a blue stripe, as to the best of my knowledge that is how it was originally painted? The trim plates were missing along with most of the inner wings so I have no way of being sure.
I will post some more photos when I can work out how I did that last time as I'm sure pictures are more interesting than paragraphs of text!
Gromit
I have organised some recent pictures to show the state of play. Compared to the photos I posted a year ago progress is being made.... I plan to continue with the body welding next and will try and put some current body photos up when I get started.
Here are a few up to date pics of the engine, as it is looking much better now!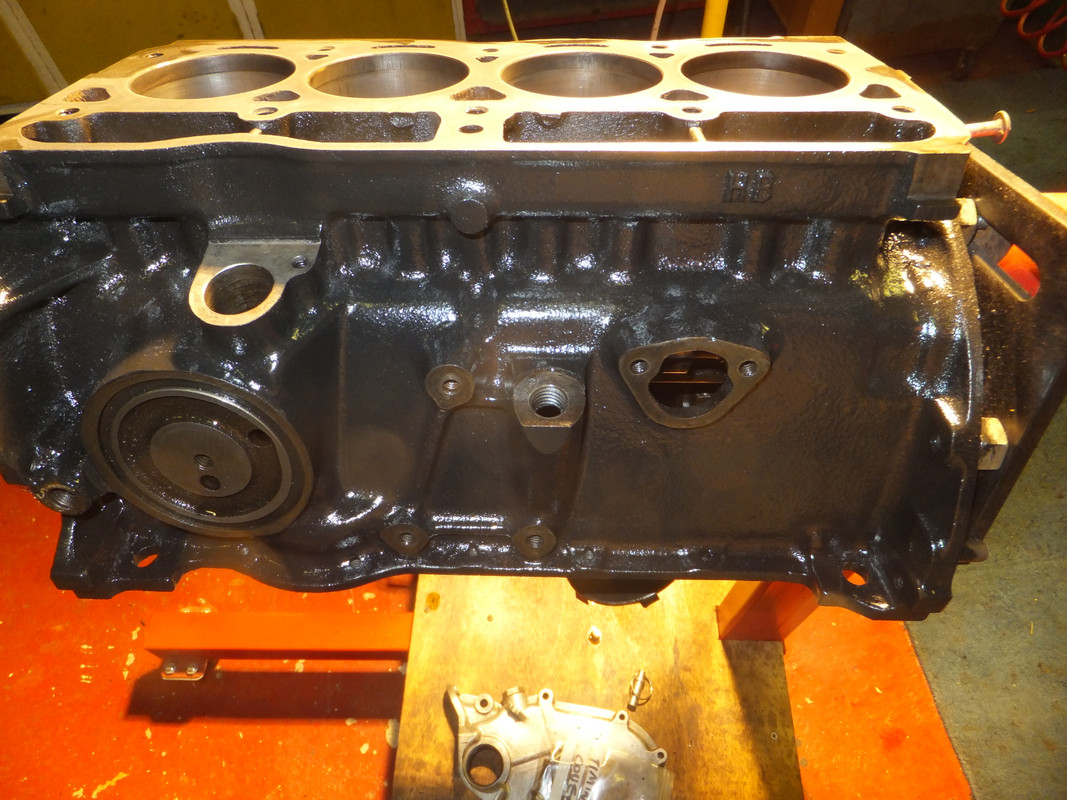 ....and as it looks now, almost complete.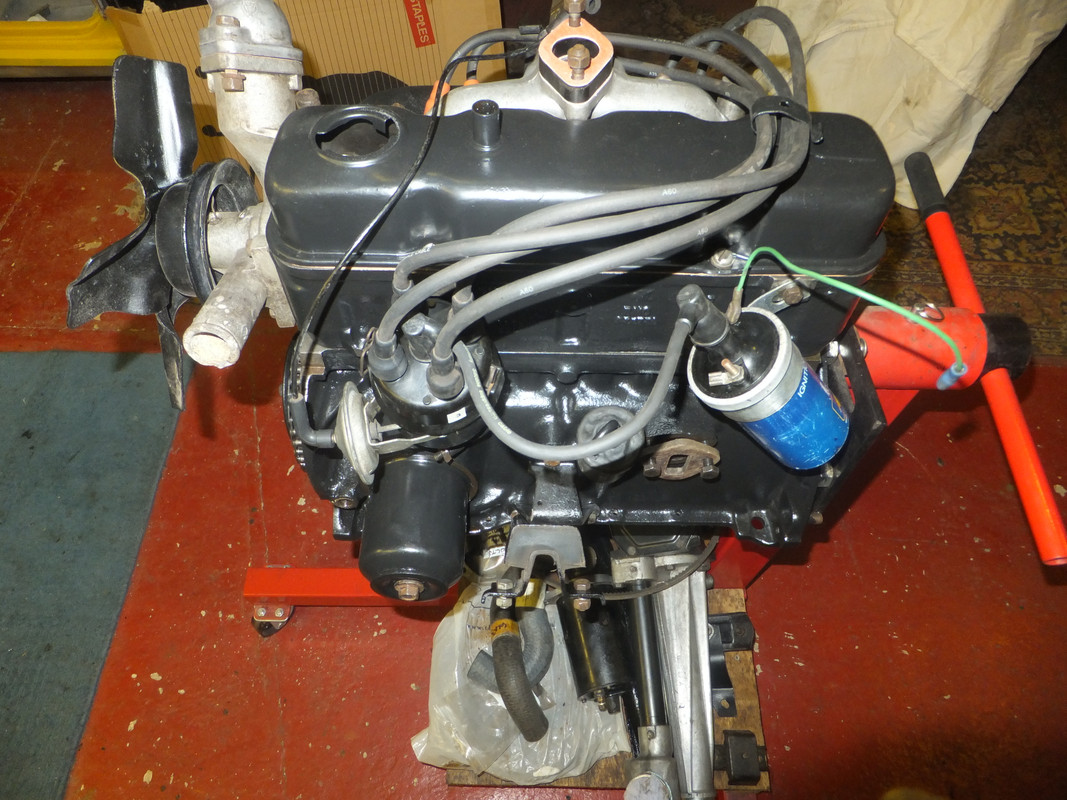 Petrol pump still to fit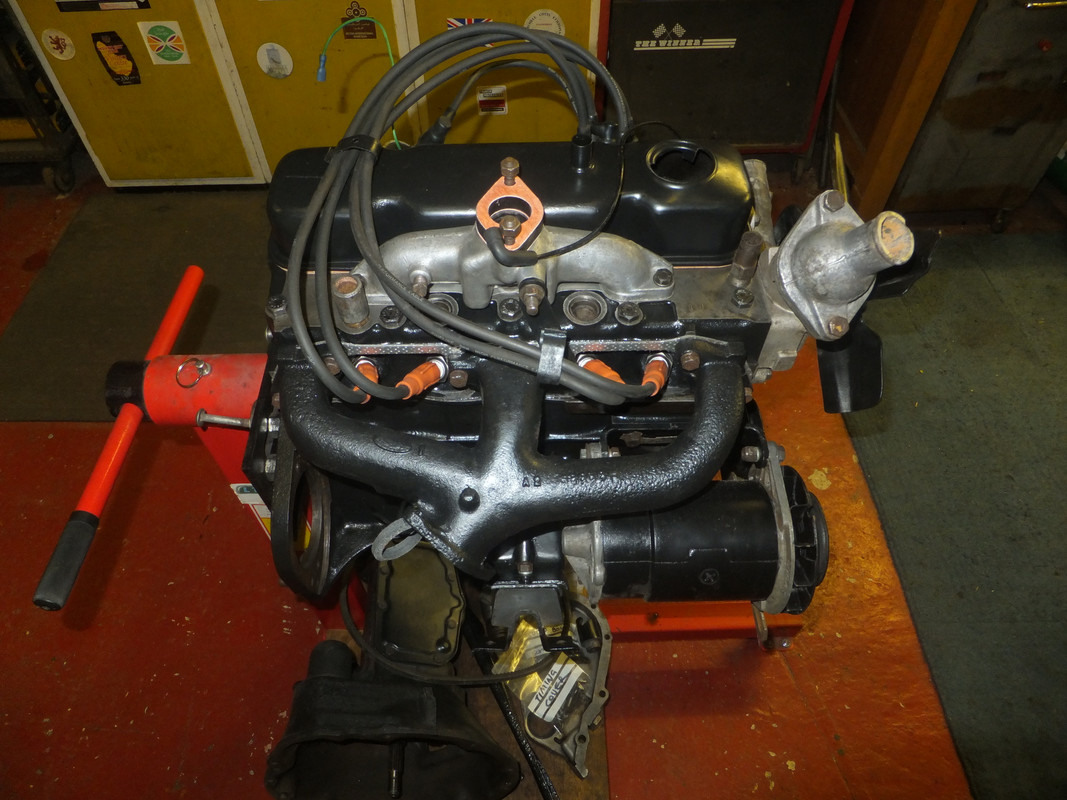 I haven't looked at the carb yet so saving that for a rainy day!
[/url]
Body photos to follow............
Gromit.