Hi all,
began work on my magnum this weekend, thought I'd start an ongoing restoration thread as i enjoy reading other peoples
first job was to get the head off as im getting it converted to unleaded (i intend to use it as an every day ride and dont want the hassle of additives etc)
forgot to take a pic before i started, but here it is with just the rad out -note its a late model so only one carb.. might have to do something about that eh? twos bound to be better than one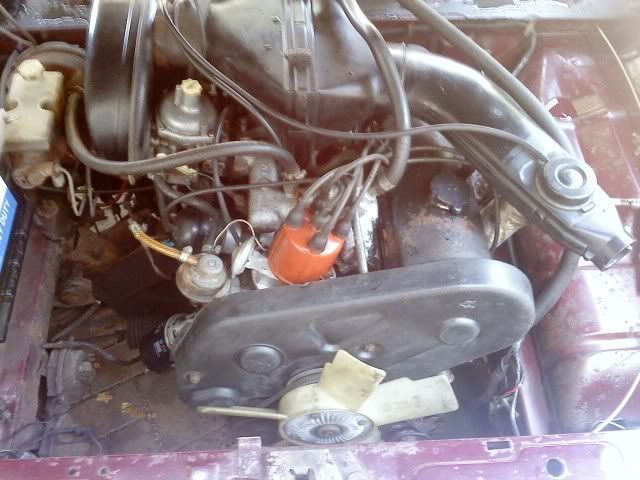 Inlet and carb off, took much persuasion with a big bit of wood to get the bloody thing to come free!!
here i found an interesting repair.. looks like its sprung a leak in the water pump at some point and some not-too-clever chappie has "fixed" the leak by wedging a bolt and some araldite in the drain hole at the bottom of the pump
not going to put it back like that!!
next off was the exhuast manifold (plenty more fun trying to get this little b***h off) and its broken
as soon as i started to loosen it off a crack appeared and got bigger... and bigger
on closer inspection it seems to have been cracked for some time as the inside of the crack is well carbonised - hopefully its weldable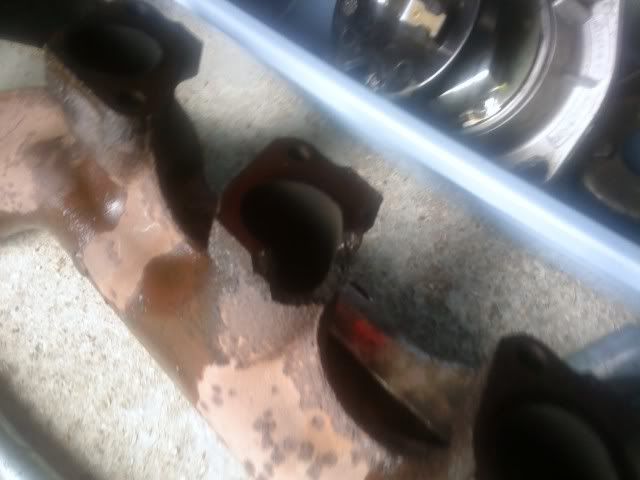 head off at last, not much of a carbon buildup and the bores are nice and smooth - was nice to find something good after the water pump and the borked manifold!
bit of a wipe with a rag revealed its been rebored at some point, pistons are +40thou, the engine number doesnt match the V5 so looks like its had a reconditioned one in at some time...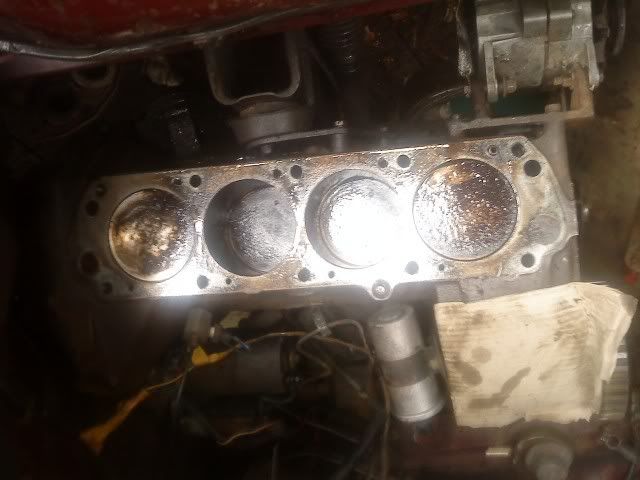 last job of the day, valves out - these look to be in very good condition too! seems it cant have done many miles since the recon engine went in, nice!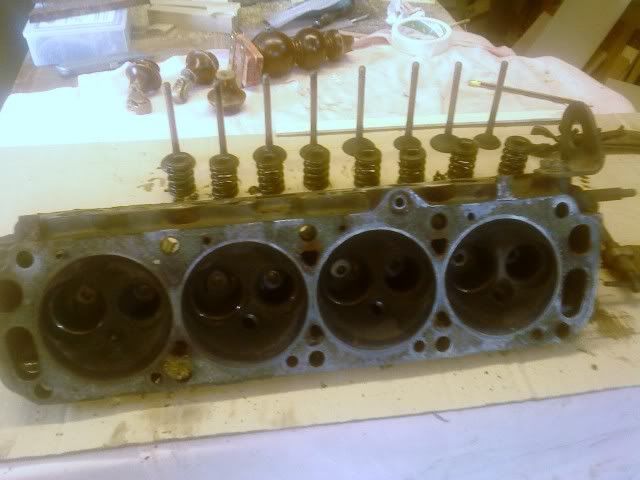 contated the club spares dude about the pump, hopefully there is one i can get from the club as the only one ones i've seen on ebay so far are 30-40 quid
why is the magnum one more expensive than all the others?! bah!
its part QCP955 square mount like the victor ones but with the hole in the end for the viscous fan to bolt in - if the club dont have any i'll be posting in the spares wanted i guess!
next jobbie is engine and box out - syncromesh on 2nd and 3rd are very much dead on the one in at the moment, got another one thats hopefully ok though
stay tuned!!
-Matt-