Hi
I spotted this and ended up buying It...
Vauxhall HC 2 door sallon
Imported by GM Canada and sold through their Pontiac/Buick dealerships, all body styles where called Firenza and had 2000 engines, trim came In a few options mine is a SL and also mine has a floor automatic, not sure If manuals where offered. I have still got to go and pick it up, not sure If It has Vauxhall badges or Pontiac ????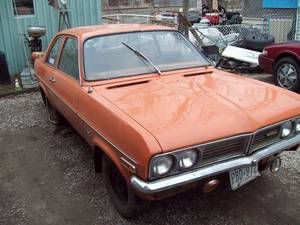 I will enjoy talking to the forum for all sorts of stuff once I start the restoration.
Thank
Mark