I was collecting exhaust parts for my Firenza today from Dee's Exhausts in Newtownabbey when I spotted this nice HA van on the hoist. It was getting a full custom made SS exhaust. It apparently was a true 'one lady owner from new' and has only 23k on the clock! She owned some sort of haberdashery shop in the Belfast area and used it for her business. That's a Belfast reg if you're curious.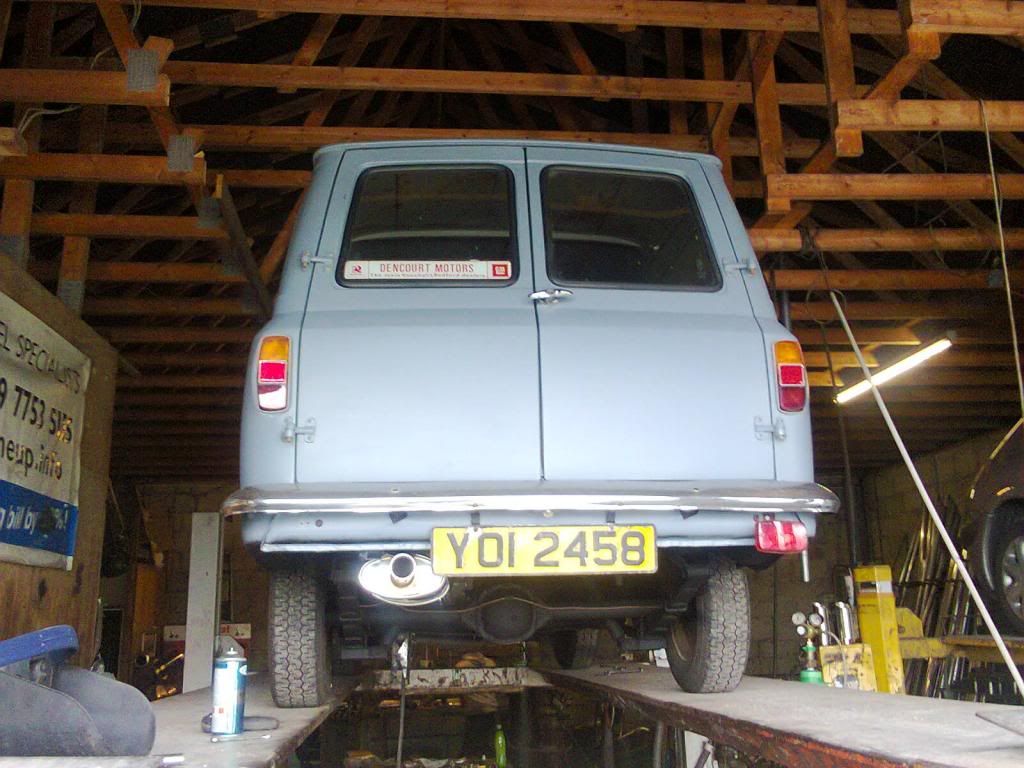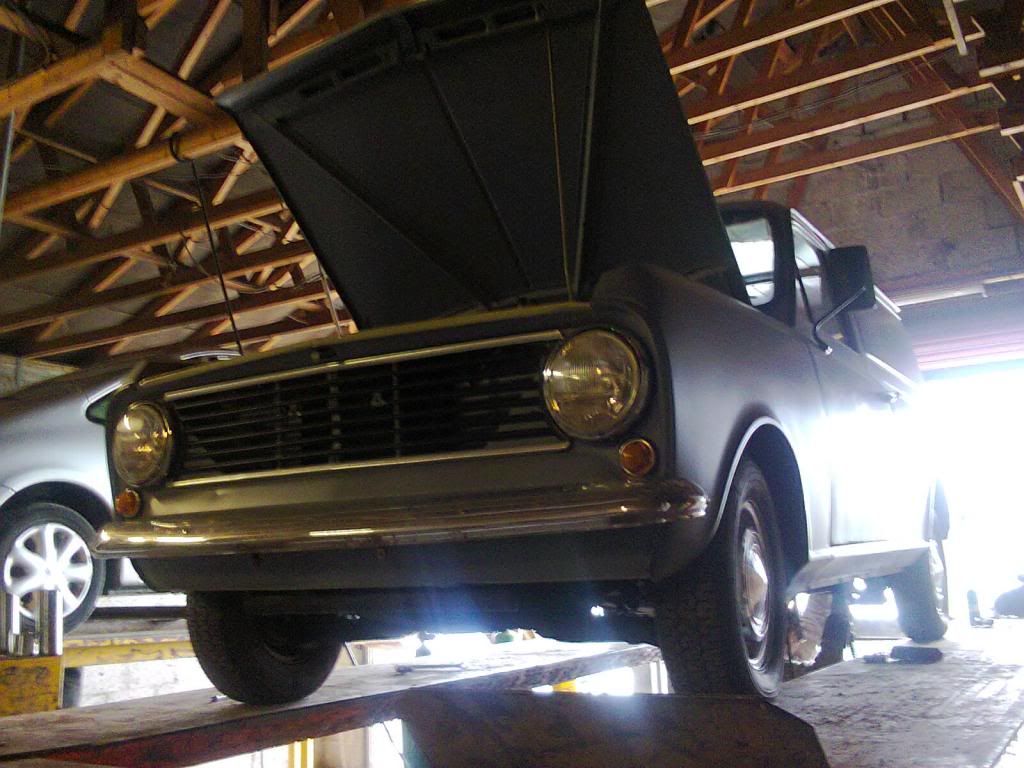 It has this underbody protection bar fitted, is that a standard fitment?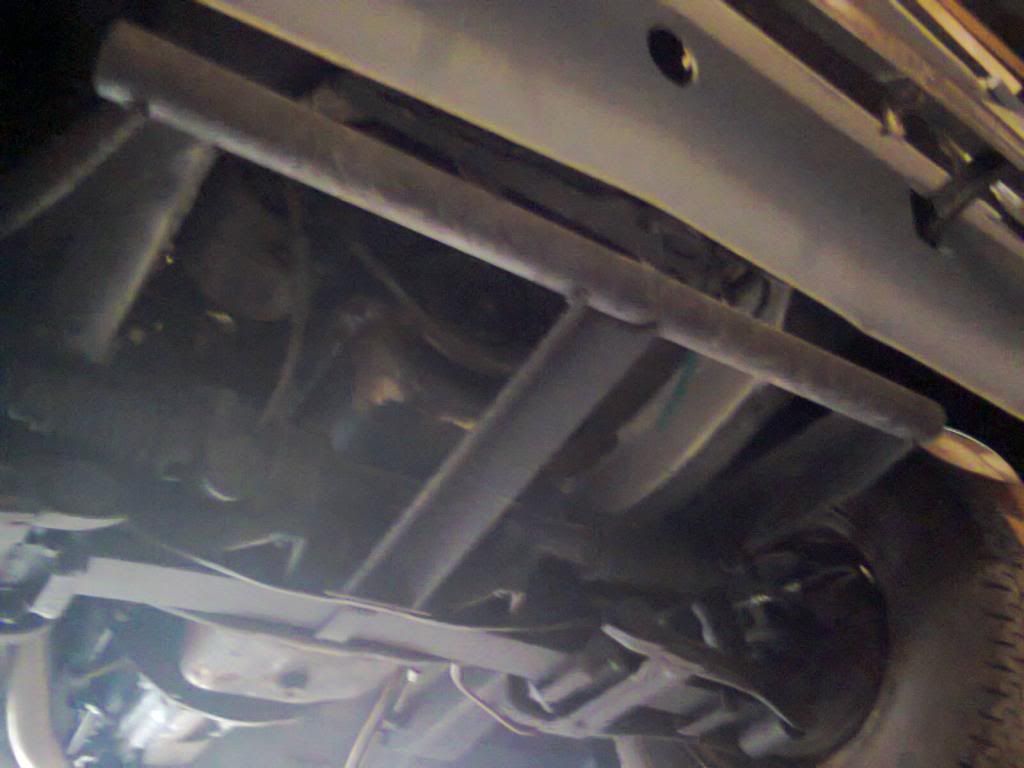 It's been in storage for many years and is currently being re-commissioned. Painted in primer at present but the new owner tells me that it will be back to it's original light grey with black roof soon.