So I bought Honey from forum member Baz last year (pictures here:
viewtopic.php?f=309&t=24524
)
We named her Honey after the paint colour, and it rhymes with our Capri - Sonny (also named after the paint colour, Solar Gold - yes we have a thing for gold cars).
We picked her up on the 13th March and trailered her to my brother's farm where she was stored in a barn. A couple of months later my brother built a brick wall in the middle of the barn to split it in two so he could rent half out, leaving Honey bricked in with no way out. Then almost a year later my brother installed a garage door and we took her out to see the light of day again! We towed her back to mine, where she has sat for the last 2 weeks.
Here she is on arrival:
And after a quick power wash:
Clutch seemed to be seized but we freed that up pretty quickly, just starting in gear a few times freed it off.
We couldn't get her to start properly and thought the fuel maybe wasn't getting through, so we disconnected the fuel pump and started her (with a fair bit of easy-start) from a funnel-full of petrol directly into the carb. Then we saw petrol spraying everywhere - turns out the fuel pump does work!
Today we re-connected the fuel pump and had her running on 2 or 3 cylinders. She sounds a like a cross between a motorbike and a tractor, I like it!
Video here:
https://www.youtube.com/watch?v=a54IFvI ... e=youtu.be
Interior was a bugger to remove. Had to grind off seat bracket bolts, and it seemed that every screw was hard work, hitting with a hammer, 1/4, hammering again... etc. Here's how the inside is looking now: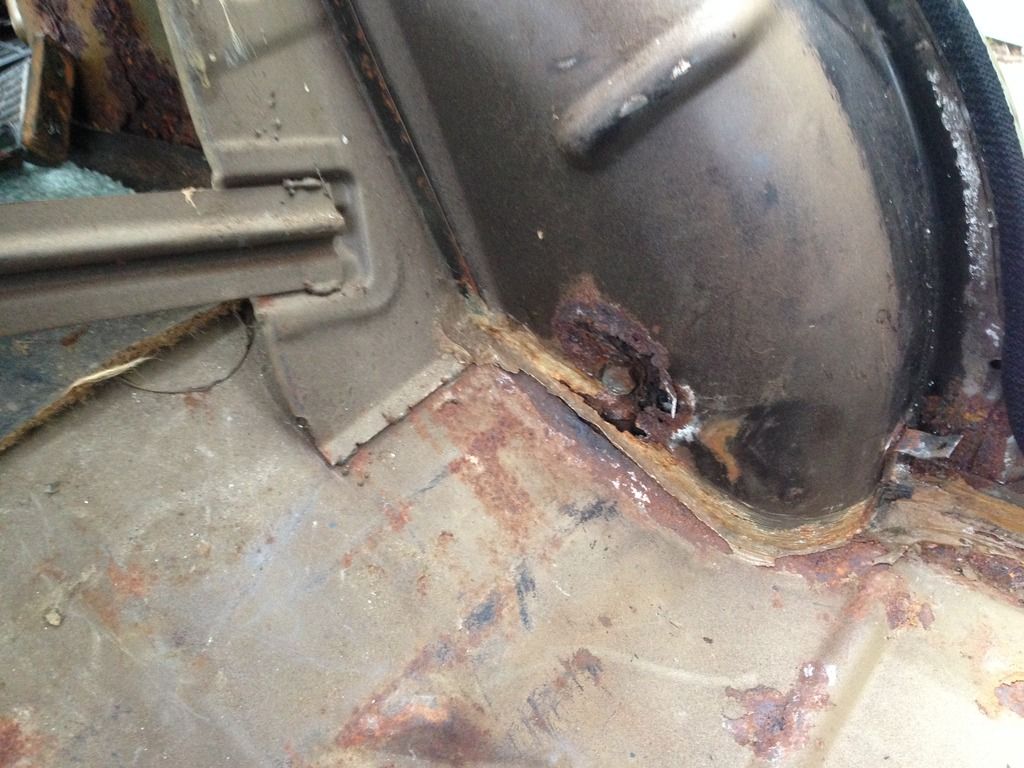 After taking out the rear seats we found her name written on her: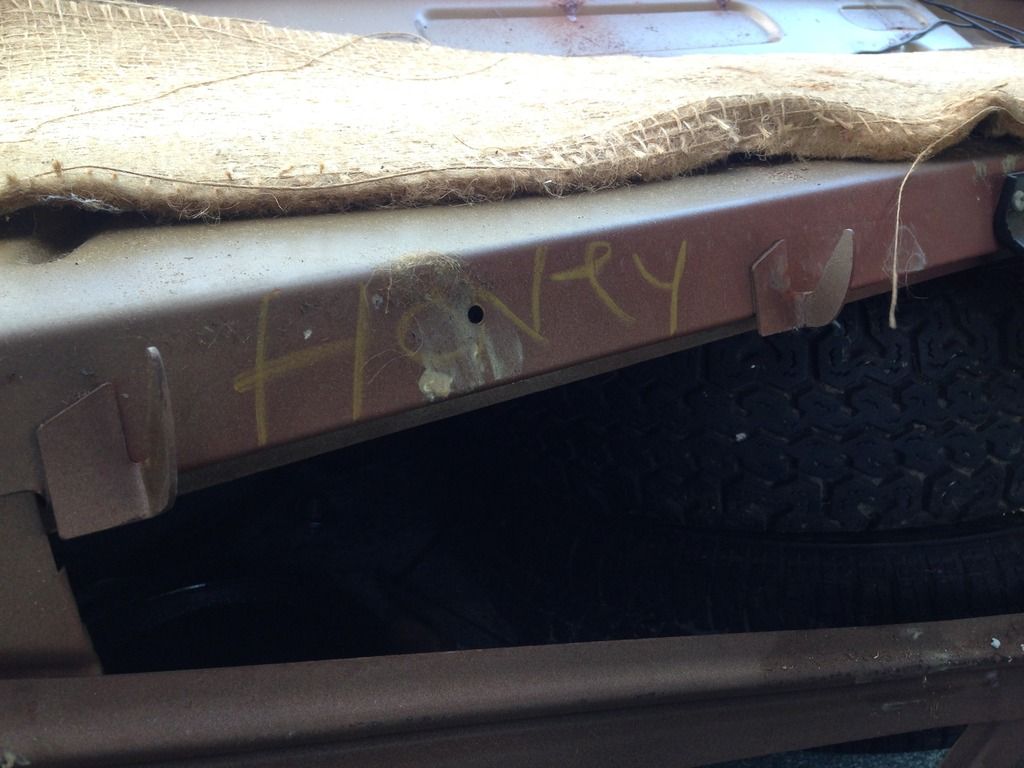 Today I removed some of the front end stuff, grille, bumper and lights. Here's how she looks now:
The eagle eyed among you may have noticed the teeny weeny holes in the inner wings...
So to sum up.... welding, welding, welding!
Boot floor (left and right sides), rear suspension turrets, rear seatbelt mounts, rear inner sills, footwells, front n/s door, inner wings, inner wings, inner wings, front valance, front outer wings, and bootlid/bonnet?
And probably more welding that I can't remember just now...
Lots more pictures on Photobucket although there are lots of uninteresting reference photos:
http://s1266.photobucket.com/user/whoomit/library/Honey
Next job is remove front wings and engine, and get welding in the bay! Any tips on removing wings?