I decided to have a go at building a quick rack kit from TJ Motorsport. This changes the steering ratio and instead of 3.5 turns lock to lock it will be 2.5. This is at the expense of very heavy steering at lower speeds.
The kit consists of just the Rack and the Pinion and is beautifully machined.
Here it is below the rack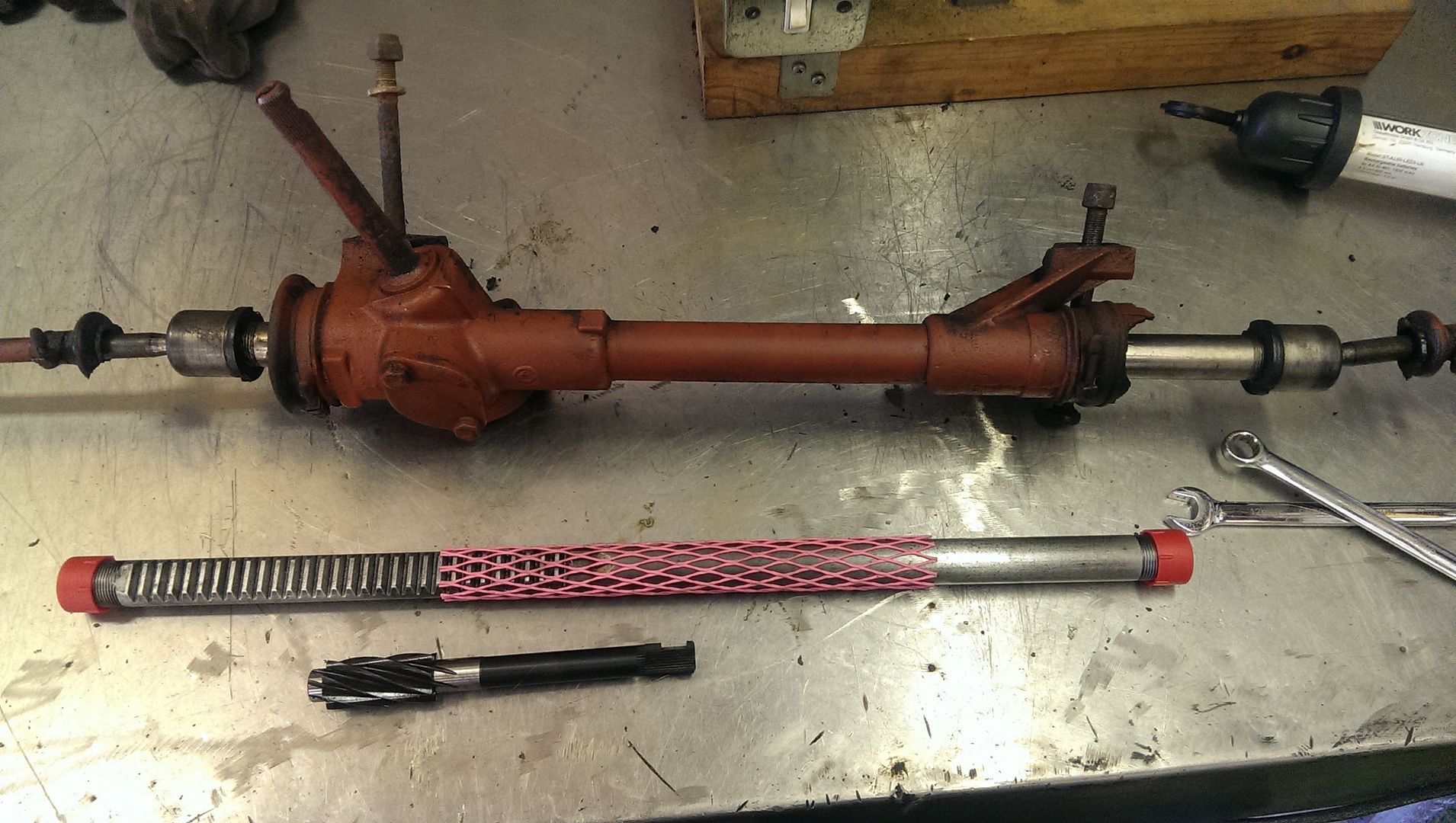 The first thing to do is it cut through or drill out the staking which attach the control arms to the rack.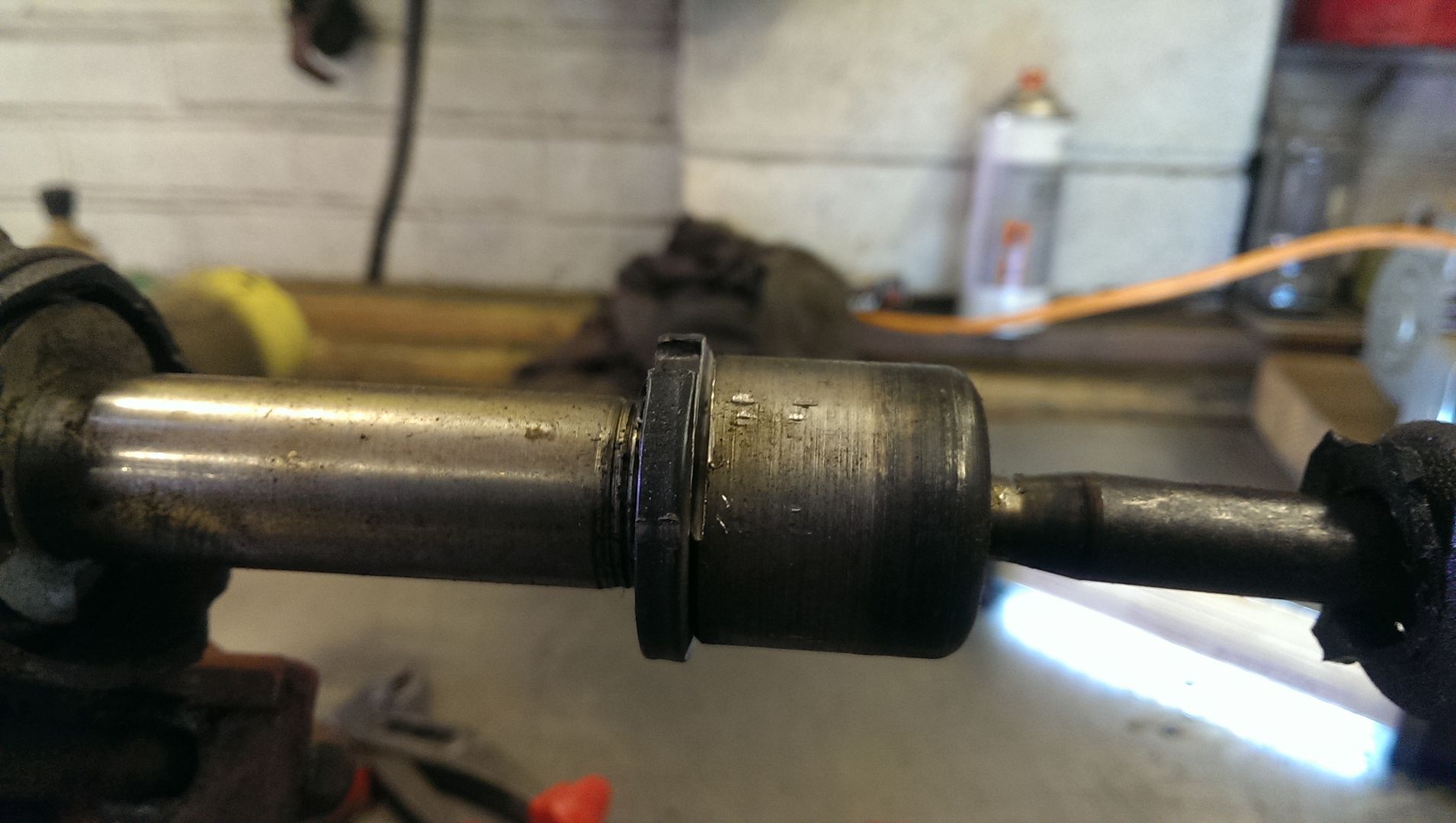 Once this is done the joint can be removed.
The plate can be removed from the spring loaded thrust piston thing
and this can be withdrawn.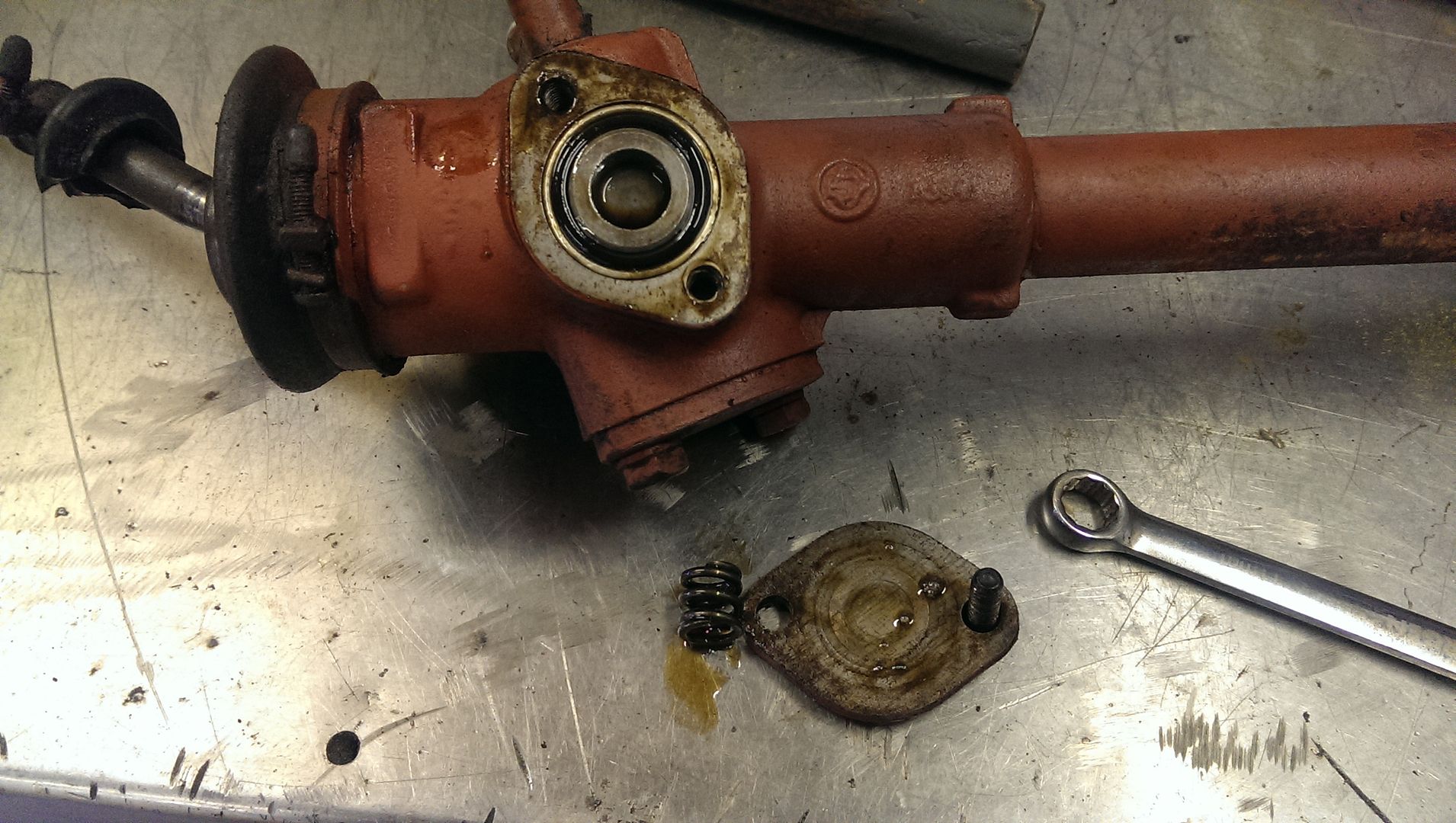 The rack is then wound until it reaches the end of its travel There is a gap in the rack teeth which allows the pinion to be tapped out after removing the bottom plate.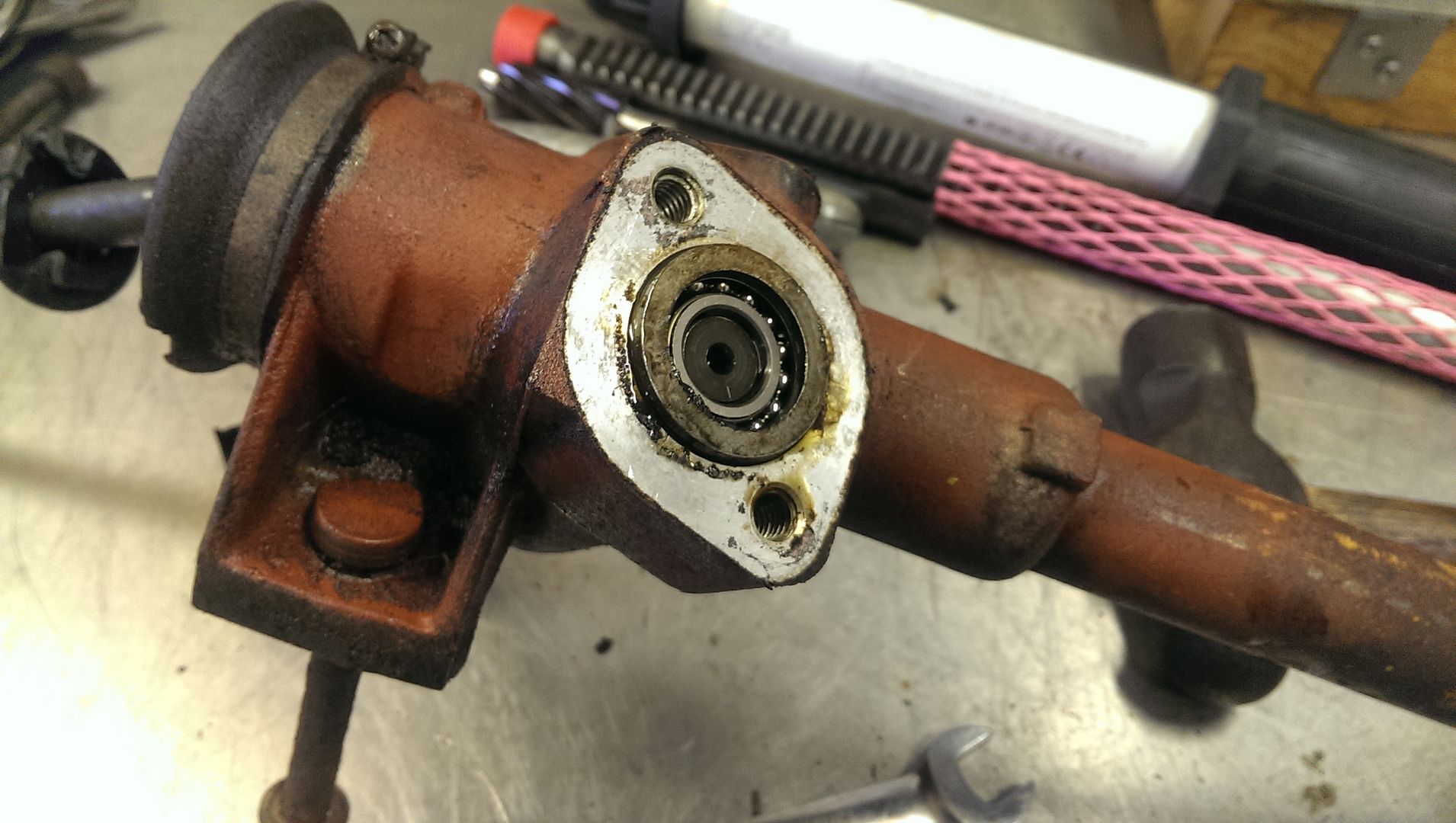 One of my bearings was shot and I couldn't locate another so I made a plain bearing out of leaded bronze.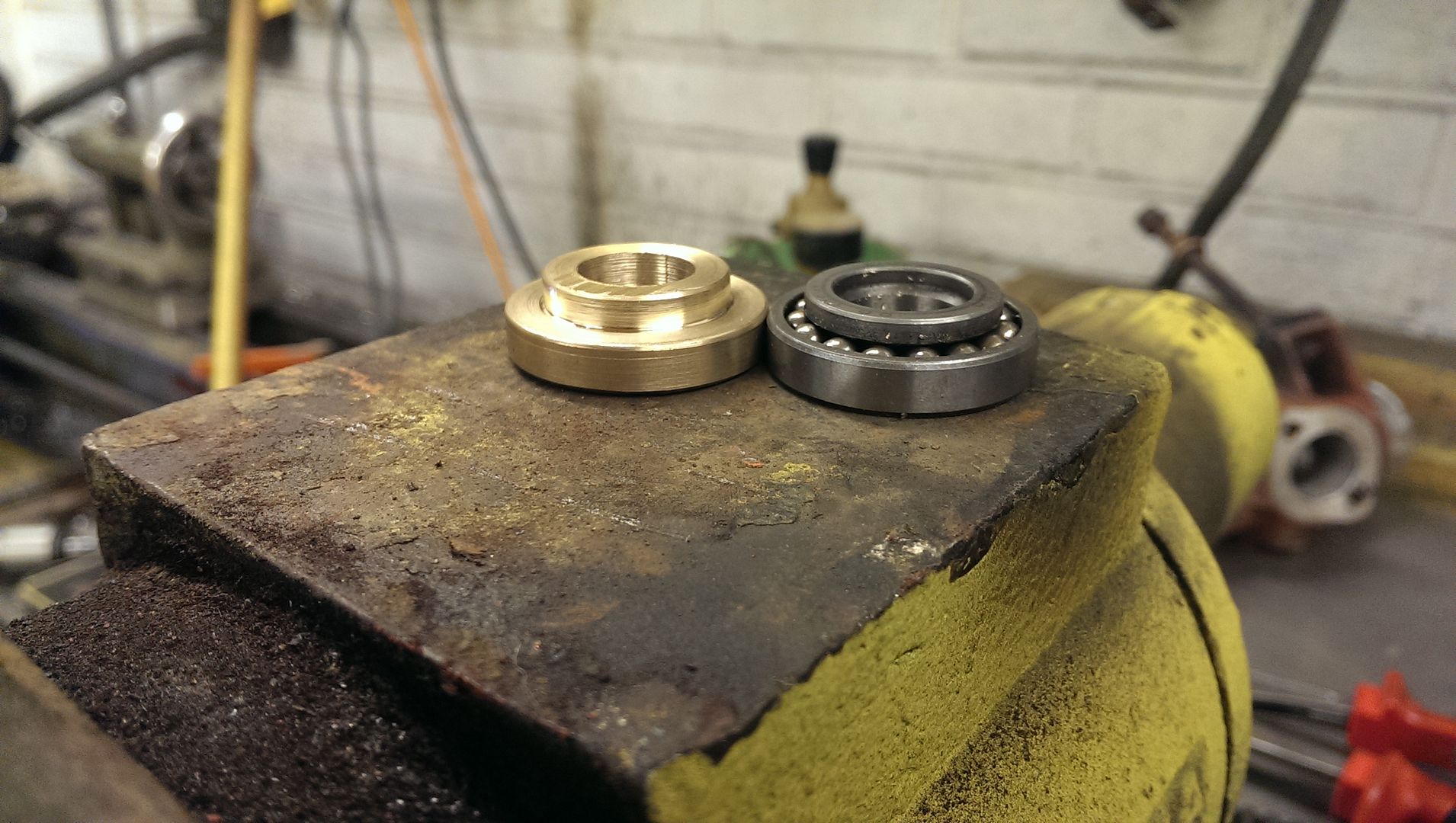 Hopefully this will do the job.
The bush staked in place.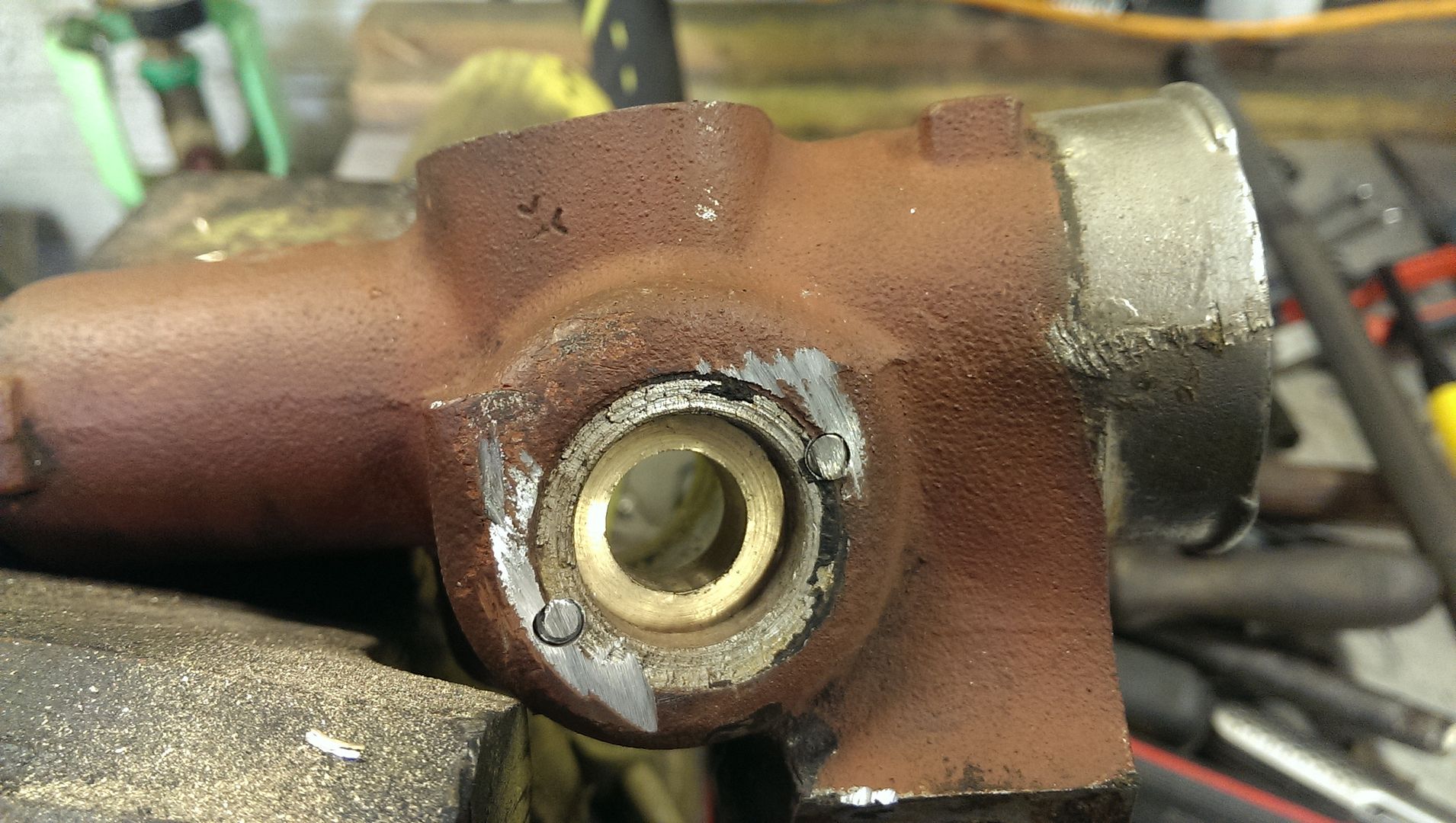 The thrust piston then had to be shimmed ensuring the rack didn't lock up when it was fully tightened.
Here is a comparison of the new and original pinions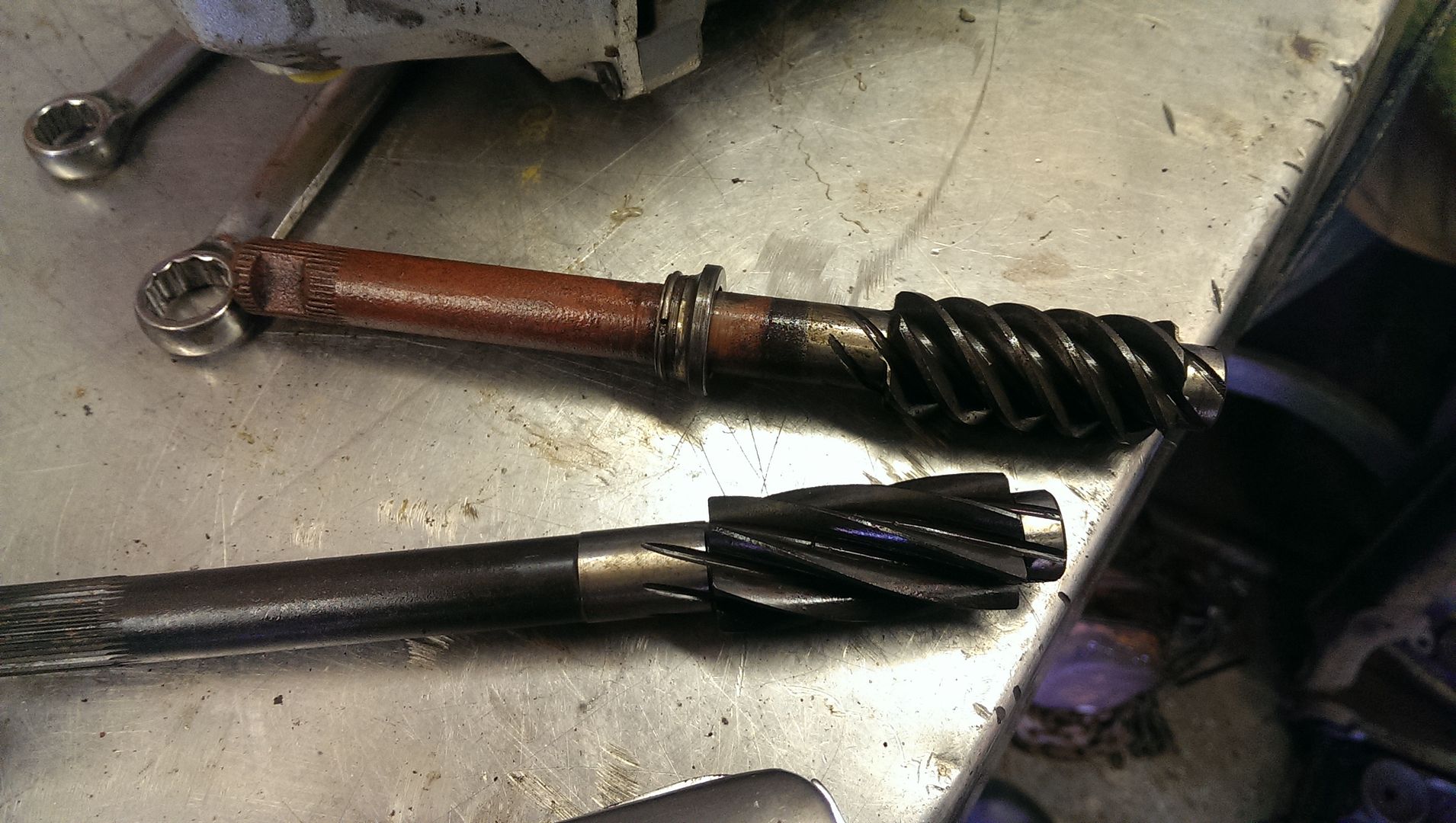 And a pic of the rebuilt rack with the old parts below.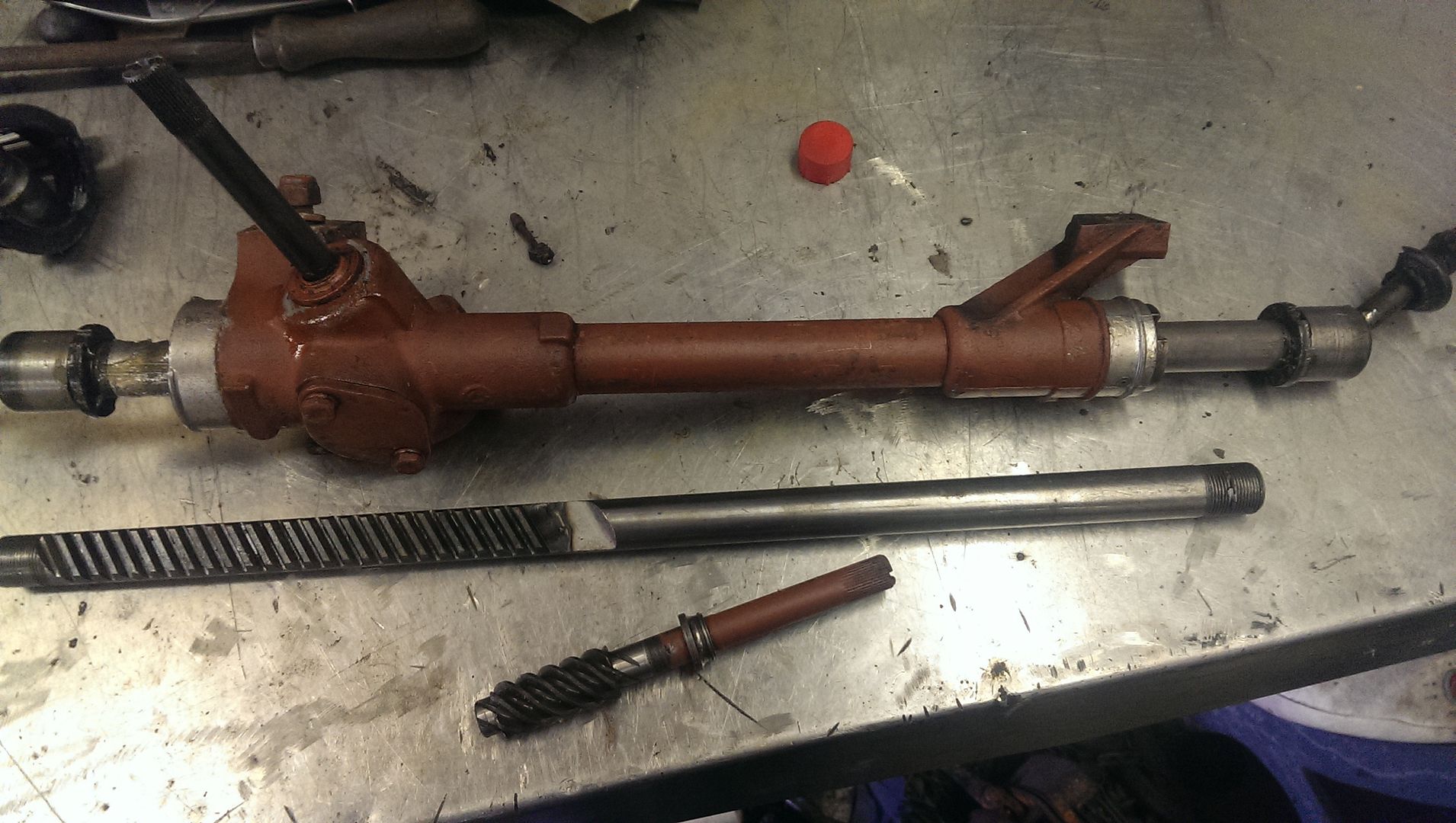 Just need to build up my biceps now.