Hello comrades,
as mentioned in my welcome-thread (
viewtopic.php?f=34&t=25990
) some of my friends and myself are building a racecar for a 24 hour rallyecross race in June here in Austria.
It's a fun race without much rules, everything is allowed if it's safe and hilarious.
Cars that are known as reliable (like old volvos, benz, ...) are not allowed and there are about 3 times as much applicants as there are starters at the race. You have to write an application and the organiser decides who is allowed to start. So only the most stupid and hilarious cars are getting a starting place.
The last two years we attended in Citroen BXs but this year we wanted something older. Since I am a veteran in english vintage cars (MG Midget, Mini, ...) we found a 1966 Viva HBD with a fairly bad shell for cheap money (about 430 GBP). No working brakes, rusted fuel tank, defective clutch and not driven for about 20 years but a running 1159 engine (only running out of a plastic bottle, in the tank is too much rust).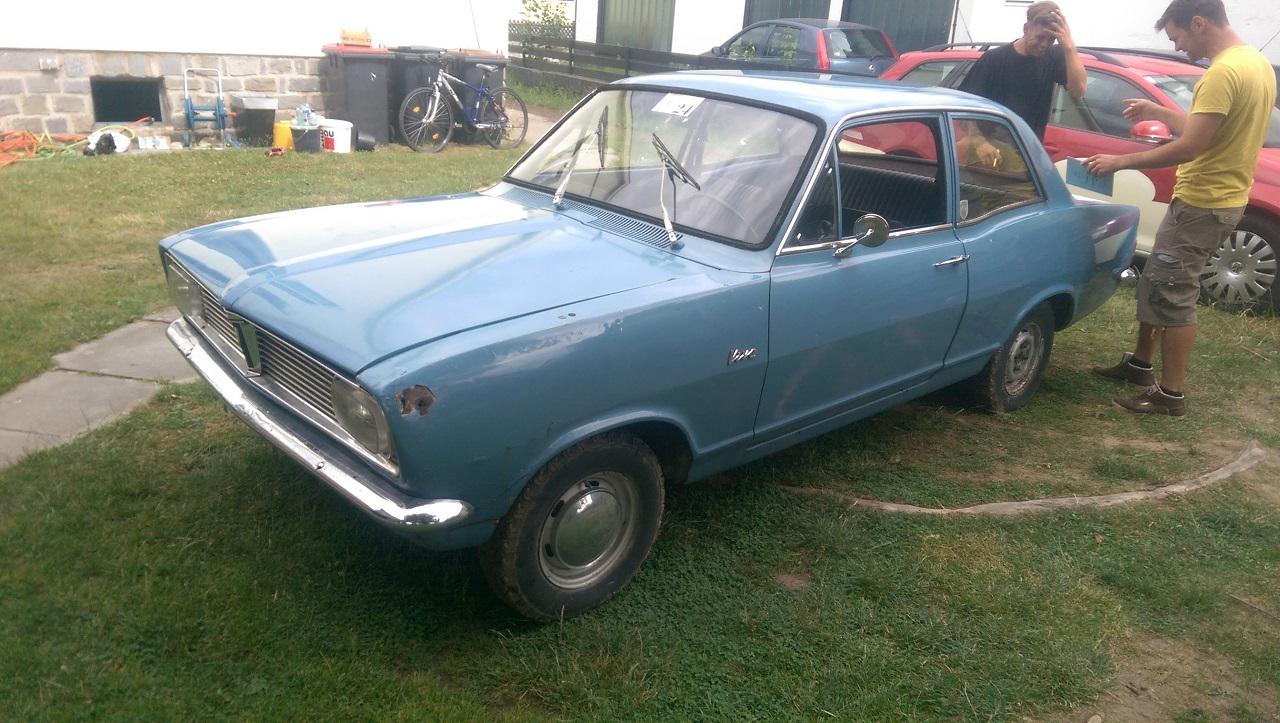 The car has been painted about 25 years ago with tons of filler (about 8-10 mm on some parts) oder much rust and holes but that won't be a problem for this race.
Most important are working brakes and a reliable drivetrain. Two weeks ago we found another Viva HB (SL90) which was completely disassembled by morons and stored partly outdoors (open engine, gearbox, shell) for 275 GBP near our hometown and the axles are dirty but in good mechanical shape. Because of being a SL90 it even has (working) diskbrakes in the front which is great for a 24 hour race.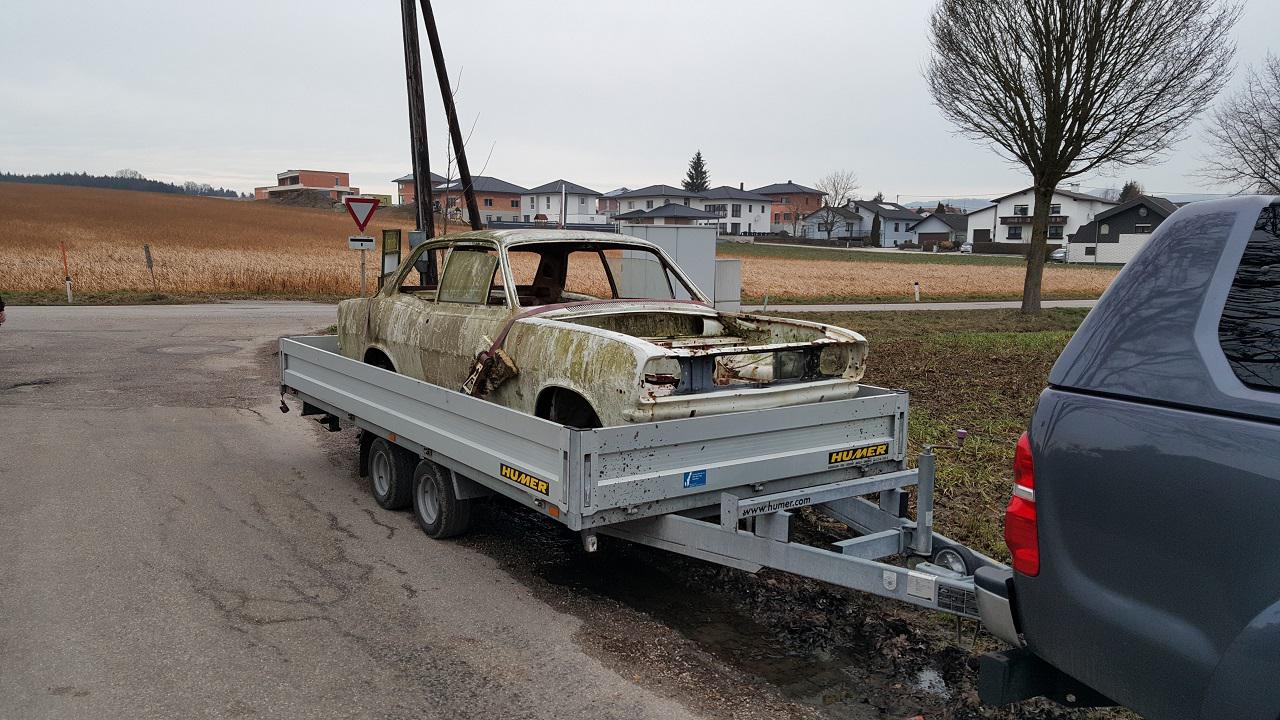 We started dismantling the blue one in autumn last year and found loads of rust on the shell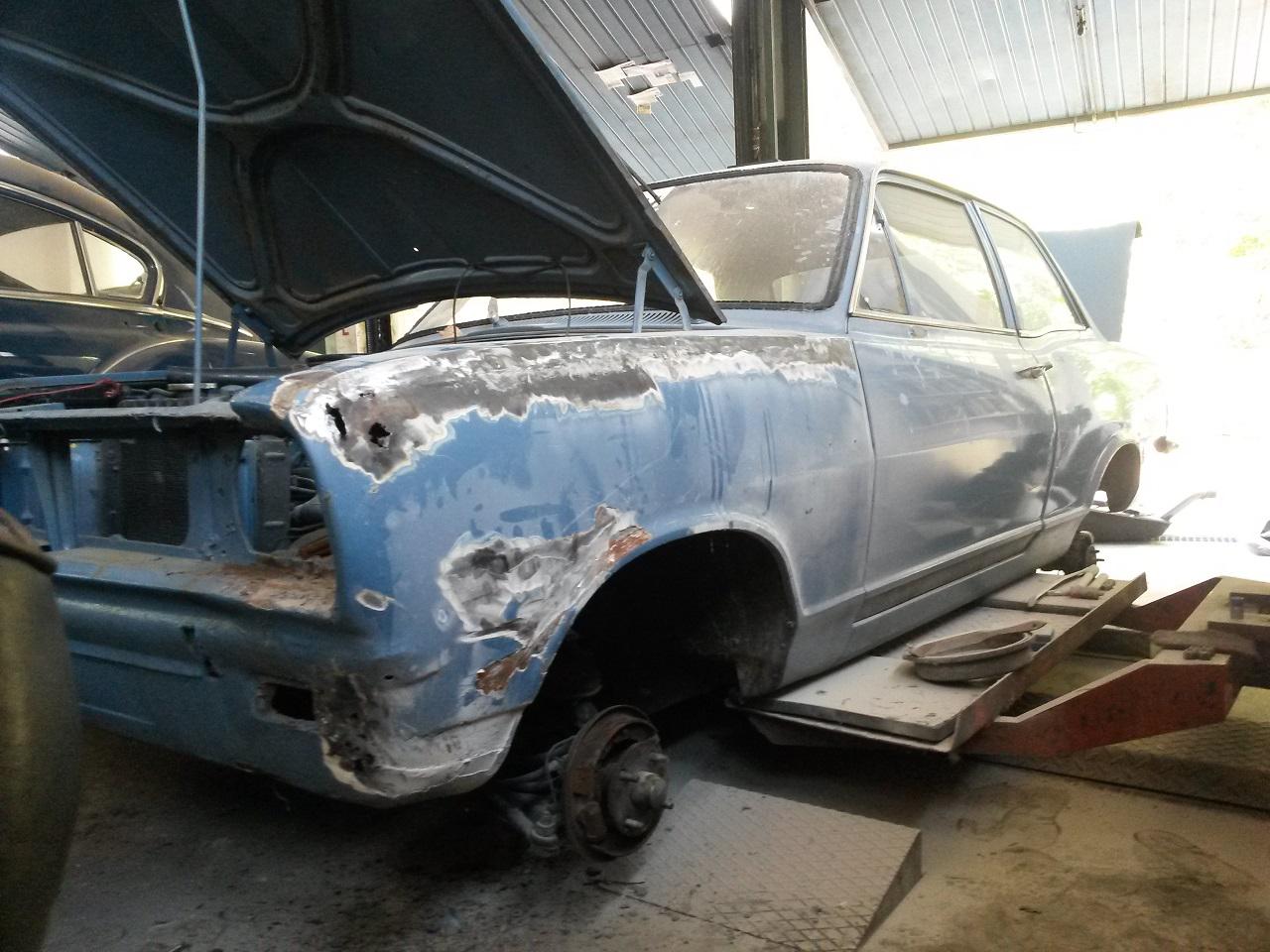 but the white one is fairly good and will be used as base for a nice rebuild after the race. The plan is to build a car for some trackdays with all the remaining good parts (maybe with a engine swap and new gearbox/rear axle).
Work had to bee stopped over the winter, because i had to move my little workshop from my nice heated garage in town (because the building was sold) to a shed without heating and plenty of snow in front of the doors.
This weekend we finished most of the work in the shed, including electric lighting
and unpacking of the tools. We even mounted the hoist but it's not working until next weekend, because there are only 230V by now, the 400V cabling will be finished this week.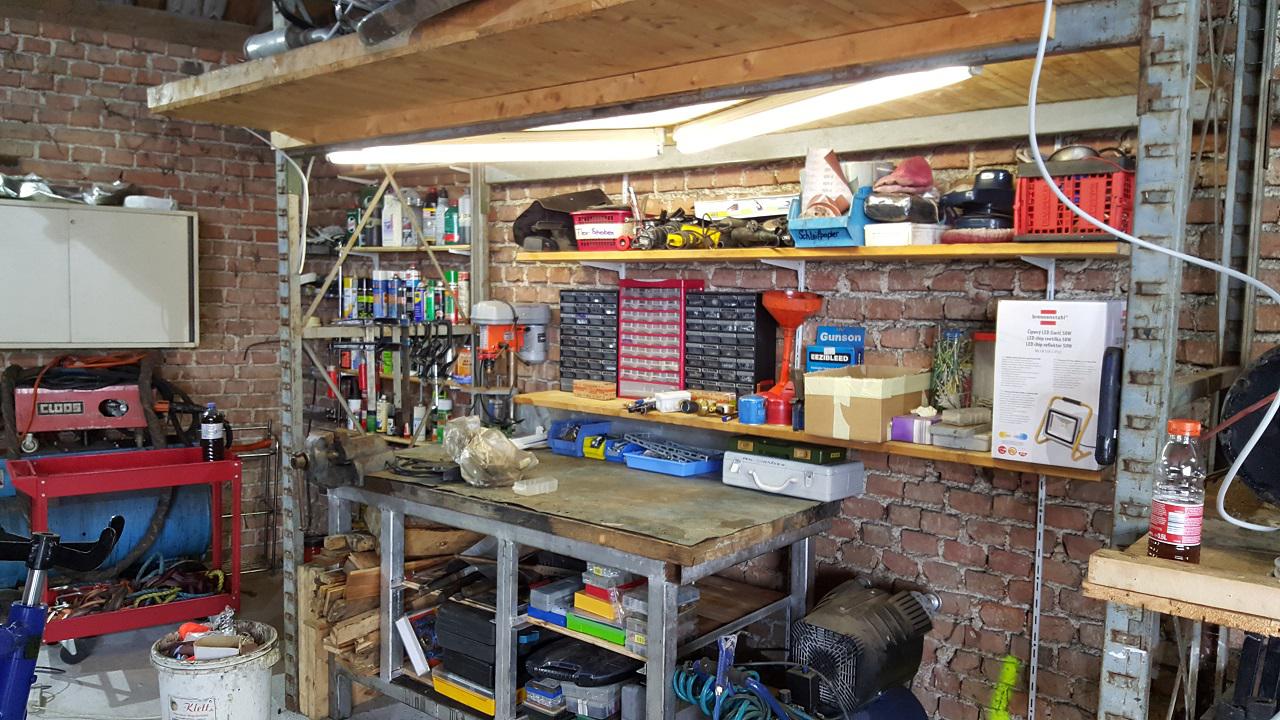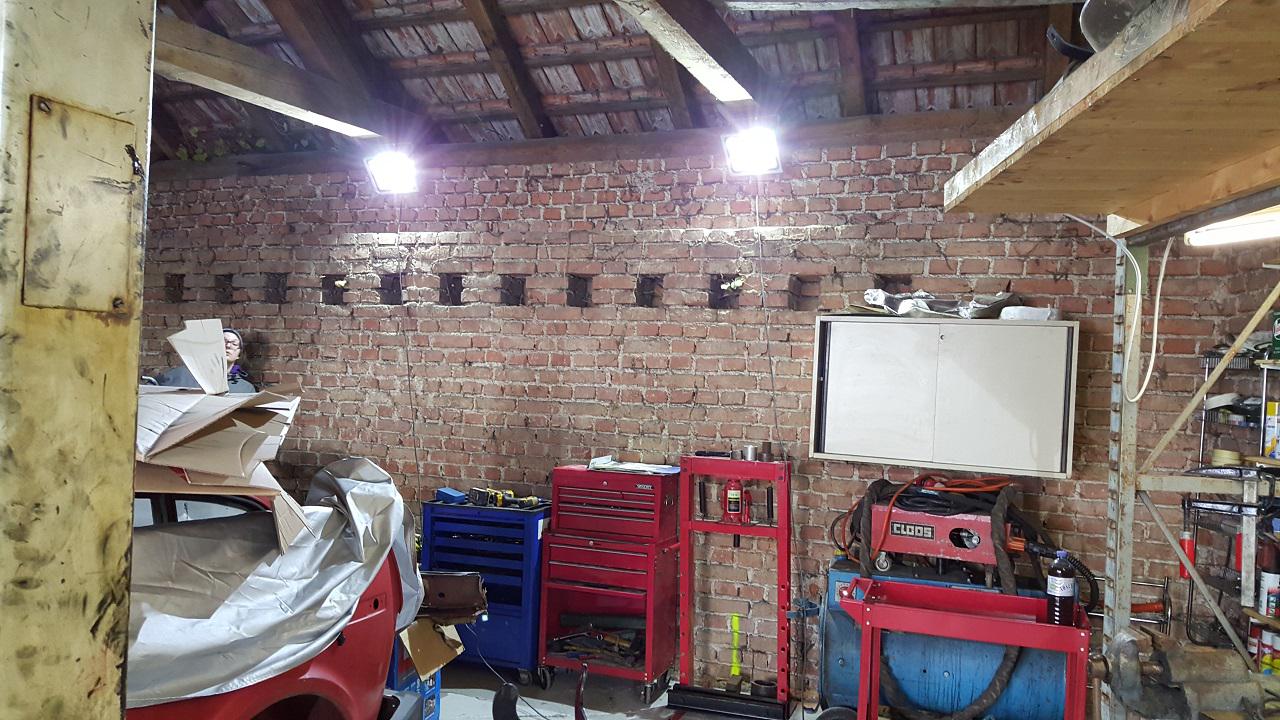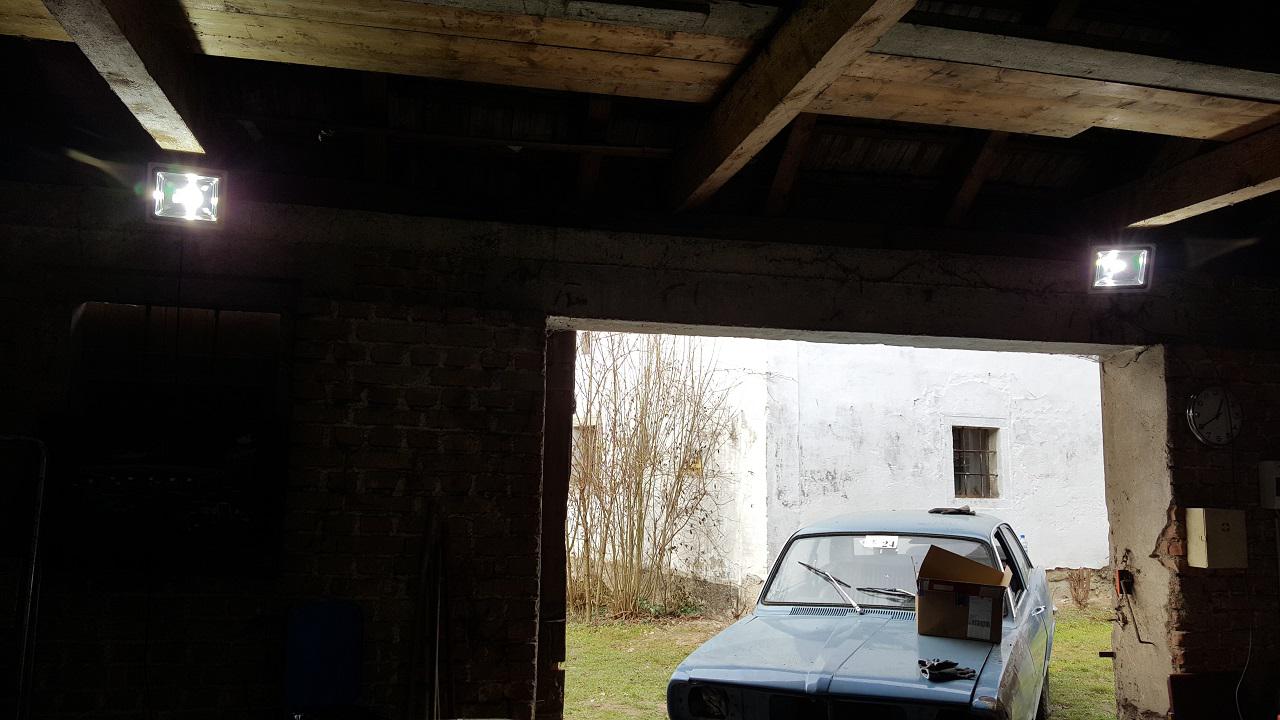 So we started with the work that could be done without the hoist.
The first part was the SL90-engine which was stored outdoors without a valve cover. So the pistons got stucked and there was plenty of rainwater inside the sump. We got it turning after dismantling to the shortblock and soaking it in WD40 for about 4 hours. The cylinder surfaces are quite good and it's turning pretty smooth, so we are not disassembleing it farer. All engine party get dry-ice blasted next week together with the front and rear axle.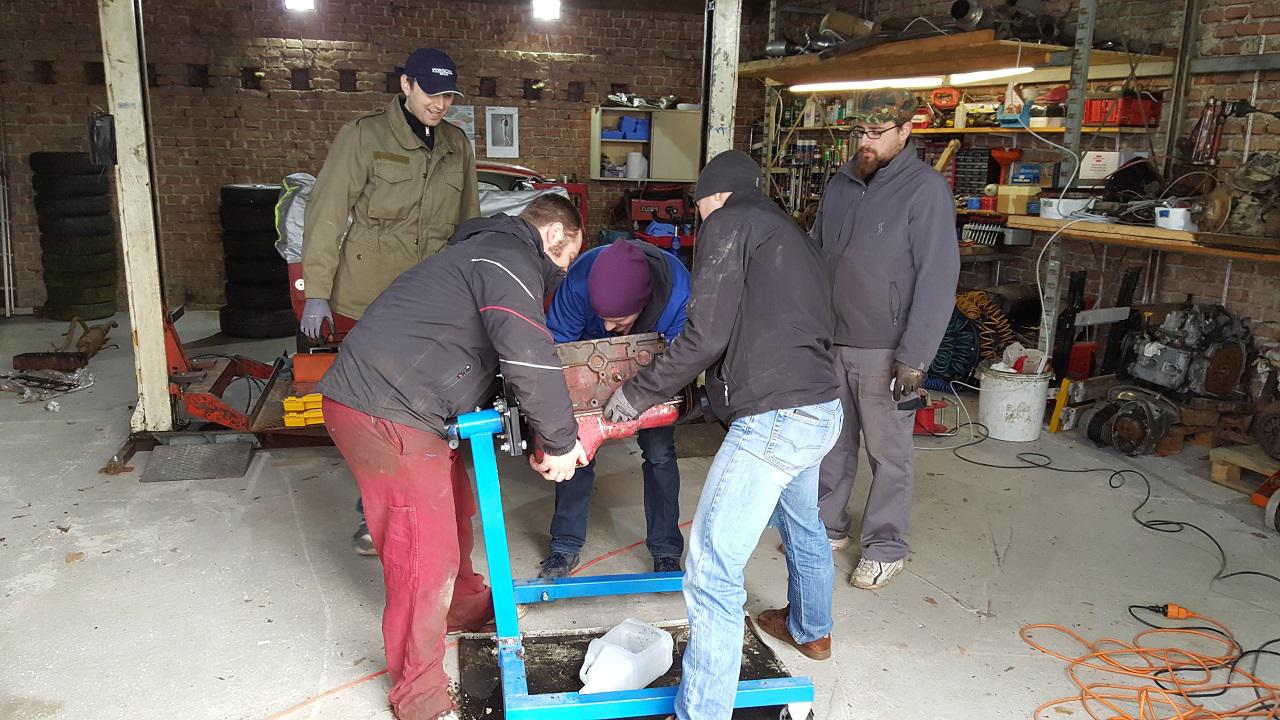 Next part was the differential gear. It was filled with a lot of dirty honey and got a nice wash. The diff-cover got a quick paint in some left over Kawasaki-green, a new gasket and the rest of the axle gets dry-ice blasted this week.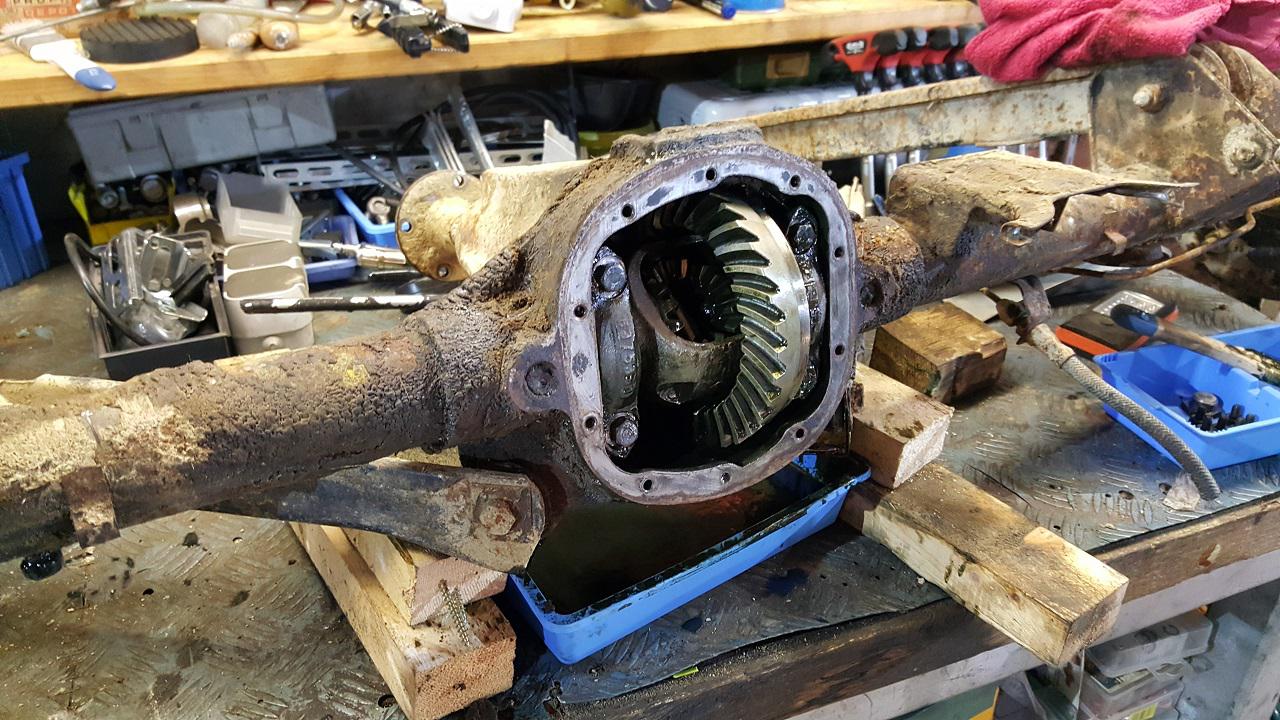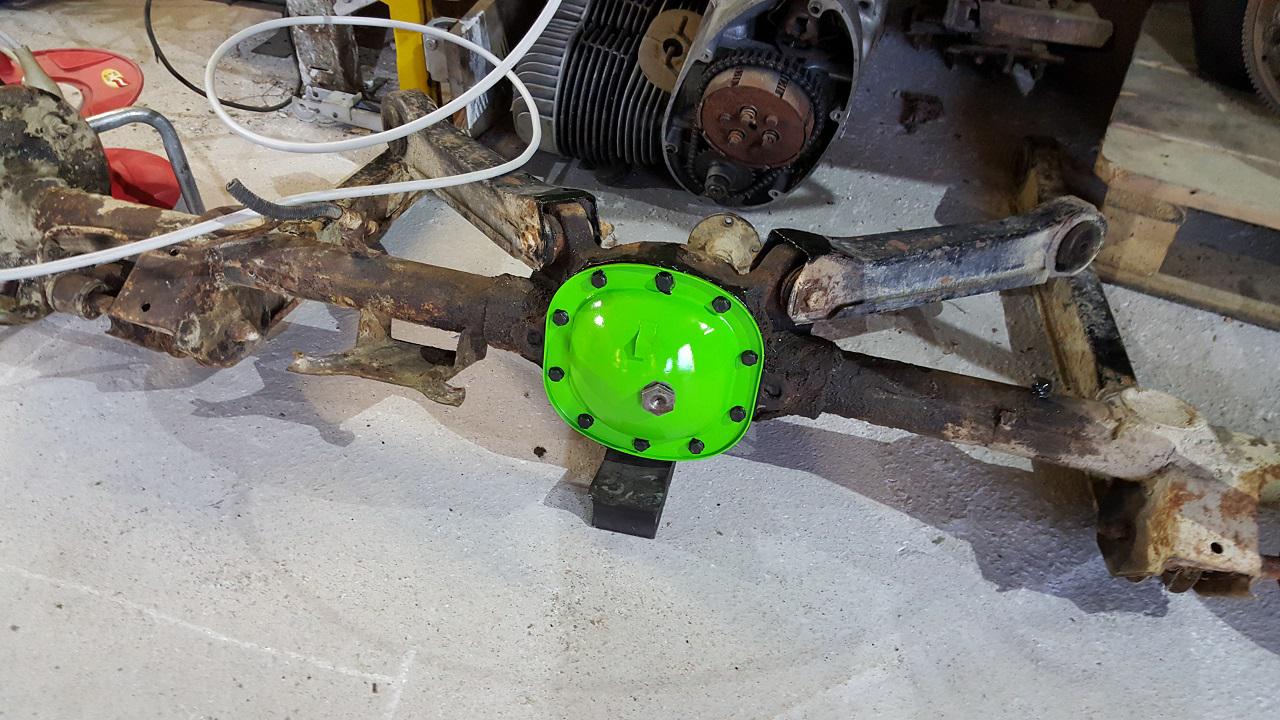 The blue shell got rid of the interior including carpet and roof lining. We also removed the windshield because the seal was in in really bad shape. We got a good seal from the SL90, so it will get back in after the roll cage is fitted.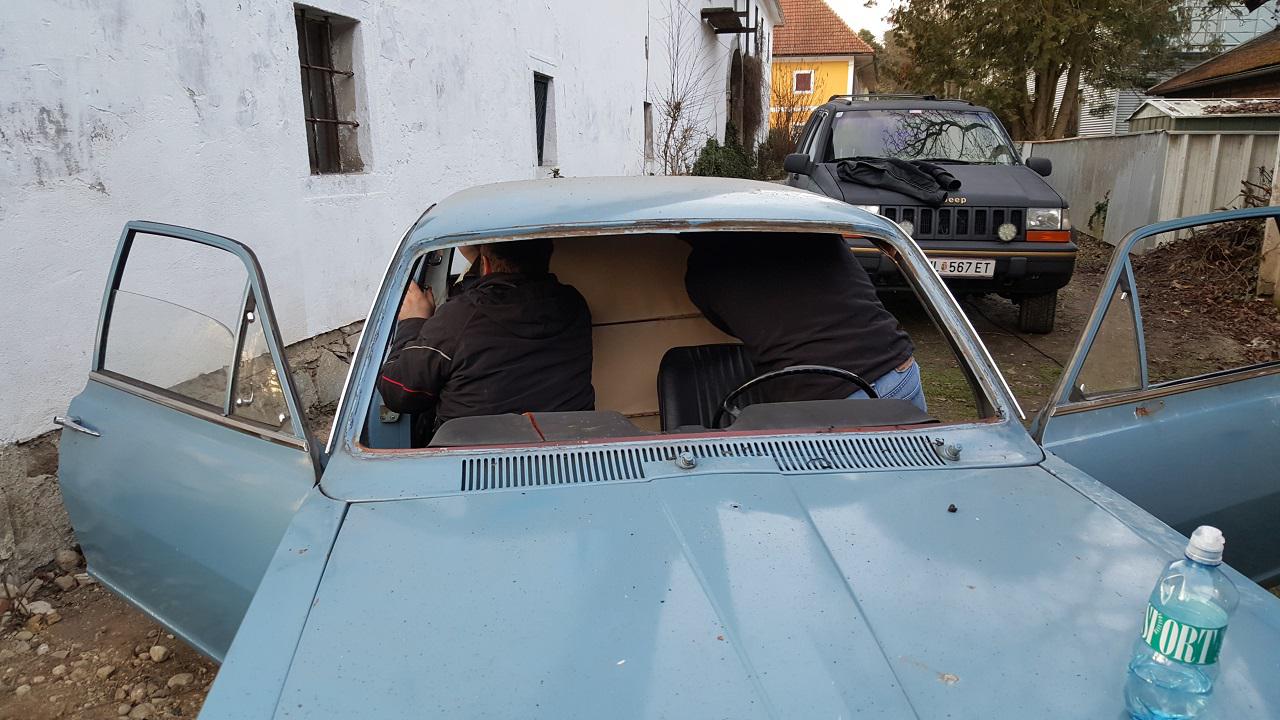 Next steps are the dry-ice blasting of the engine and axles and removing of the wiper-leverage because it's stucked after getting painted over. Also removing of the front and read axles from the blue shell after the hoist is working to fit the other ones from the SL90.
The front brake calipers are in perfect shape, but we need new calipers for the rear brakes and some new brake hoses.
Are there any tips for known weakpoints on the chassis that we should strenghen for rallye-use?
I hope you enjoy our build, i will keep you updated!
Greetings from the Alps,
Martin